The greatest product or service in the world won't make money unless consumers know it exists.
https://www.youtube.com/watch?v=b3oDKnr3JSA
DEFINITION 
Advertising by definition is the action of calling public attention to something, especially by paid announcements. Note that the definition uses the term 'action of' and doesn't specify that advertising is limited to print media, television, Internet, or any other specific medium. While it does place an emphasis on 'paid announcements,' it isn't a requirement. Finally, it only says that attention is called to something, not specifically good attention. Anyone that has turned on the TV during election season knows advertising can be negative.
Advertising has evolved into a vastly complex form of communication, with literally thousands of different ways for a business to get a message to the consumer. Today's advertisers have a vast array of choices at their disposal. The internet alone provides many of these, with the advent of branded viral videos, banners, advertorials, sponsored websites, branded chat rooms and so much more.
Different forms of Advertising
https://www.youtube.com/watch?v=b3oDKnr3JSA
Digital Advertising
If you see an advertisement via the internet, then it is classified as online advertising. In fact, there are ads on this very page, and most other websites you visit, as they are the primary revenue driver for the internet. Another avenue of online advertising is native advertising, which is the digital variation of the old print advertorials—and sponsored content is growing by leaps and bounds.
From ads on Facebook and Snapchat to partnerships with BuzzFeed and Reddit, the fastest, easiest way to reach millions of potential customers is online.
Mobile Advertising
A relatively new form of advertising compared to the others, but one that's dominating the media mix, uses cell phones, iPads, Kindles, and other portable electronic devices with internet connectivity. Current trends in mobile advertising involve major use of social media such as Twitter, Instagram, Snapchat, and Facebook.
Print Advertising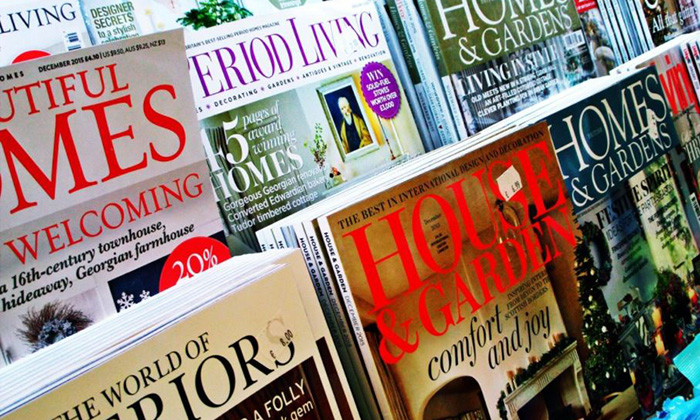 Once a huge driver of sales, print is taking a back seat to the many digital forms of advertising now available to marketers. However, if there is one thing that's certain about advertising, it's that being different is good. And when consumers tire of digital ads, a return to printed pieces and the tactile feeling and permanence they provide is definitely in the cards. Typically, print can be split into three subcategories: 
Periodical Advertising If it's in a magazine, a newspaper, or anything else that comes out at regular intervals, then it's periodical advertising (aka a print ad). For decades, print ads were the gold standard for advertisers and their clients. To grab the center spread of a big magazine or the back cover of a newspaper meant millions of people were seeing the message.
Brochures, Leaflets, Flyers, Handouts, and Point-of-Sale Advertising Although some of these media can be placed within the pages of newspapers and magazines, they are treated as a separate entity, usually because they have less chance of being seen. From something that sits on a counter or customer service desk to a glossy car brochure, small print media offer a more intimate and long-form way of engaging the consumer. Use this approach when you have more information than you can cram into a print ad.
Direct Mail Advertising Either of the techniques mentioned above can be incorporated into direct mail. It simply means that your printed pieces are mailed direct to the consumer. This is a technique that has been, and continues to be, abused by inferior marketing agencies that have turned the craft into junk mail. If it is creative and intelligently conceived and executed, direct mail can be a fantastic way to engage the customer. Do not count it out.
Right now, this is the toughest nut to crack. This kind of advertising is not only disruptive, but can leave the customers with a lot of ill will. If you do it, do it right. ​For a while, native advertising was a good way to get into the feed, but even that has come under scrutiny for being deceptive.
Guerilla Advertising
Also known as ambient media, guerrilla advertising (or marketing) has become prominent over the last 20 years. It is a broadly used term for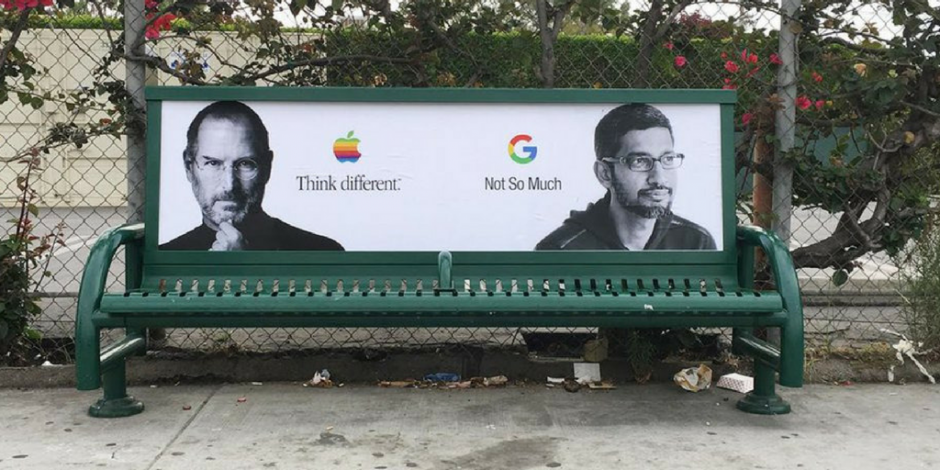 anything unconventional, and usually invites the consumer to participate or interact with the piece in some way. Location is important, as is timing. The driving forces behind guerrilla advertising or marketing are creative ideas and innovation, not a large budget.
Quite often, you will ask for forgiveness rather than permission with these campaigns, and they will spread via word of mouth and social media.
Broadcast Advertising
A mass-market form of communication including television and radio, broadcast advertising has, until recently, been the most dominant way to reach a large number of consumers. Broadcast advertising has really taken a beating over the last few years, especially with the rise of DVRs and "ad skipping" technology. However, it is still a popular way to reach millions of people, especially when the Super Bowl comes around.
Outdoor Advertising
Also known as out-of-home (OOH) advertising, this is a broad term that describes any type of advertising that reaches consumers when they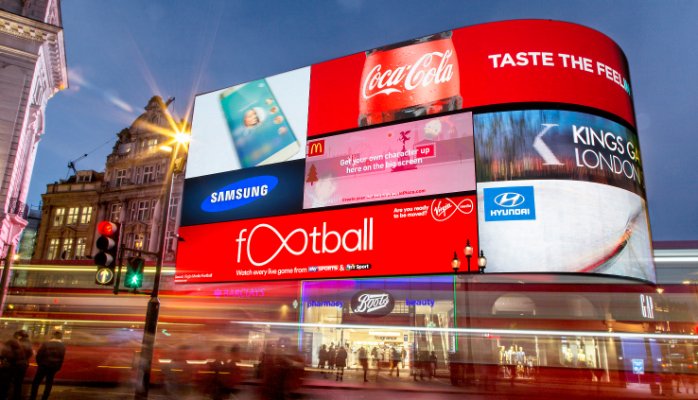 are away from home. Think of billboards, bus shelter posters, fly posters, and even those big digital boards in Times Square.
Public Service Advertising
Unlike traditional commercials, Public Service Advertisements (PSA) are primarily designed to inform and educate rather than sell a product or service. PSAs traditionally appear on TV and radio, but are also heavily promoted online.
Product Placement Advertising
In a nutshell, product placement is the promotion of branded goods and services within the context of a show or movie, rather than as an explicit advertisement. If you have ever seen a movie and wondered, "Wow, they sure are driving a lot of Fords in this scene," or "Does everyone in this TV show drink Pepsi?" then you are noticing product placement. It's a way that these films and shows get funding, and is a great way for advertisers to reach a targeted demographic.
Five Future Trends
Over the last 20 years, the media landscape has rapidly evolved to meet the ever-changing demands of consumers and technology innovation. This has resulted in new opportunities for the advertising industry. It has also contributed to the great complexity that marketers face today.It's amazing to think back at how much has changed in a relatively short period. Just 10 years ago, TV and newspaper commanded most media buyers' dollars. In 2017, digital has eclipsed TV ad spending for the first time. The two likely explanations for this are targeting and measurement. Digital advertising has offered targeting of precise audiences and detailed measurement of campaign performance where TV traditionally has not.Of all the new ad tech and new technologies, the following five key trends are anticipated to have the most significant impact on marketing.
The shift from one screen (TV) to truly multi-screen entertainment 

Content is no longer restricted to TVs mounted in the living room. Today's consumption is vastly different. It's estimated that there are eight video playback devices per broadband home today. By 2020, 83% of the population is projected to be consuming digital video. 
This means that advertising needs to follow the consumer – across whatever devices they use to view content. Advertisers will want to be able to serve, sequence and measure advertising seamlessly across screens and platforms. With this change, we will also likely see new ad formats (shorter ads, interactive ads) and growth in brand integration into content.
2. Moving from contextual-based targeting to audience-based targeting
The TV advertising ecosystem has to evolve to survive the competition from digital alternatives, and it is. Part of that evolution is the birth of targeted TV advertising. Data-driven and addressable TV advertising are on the rise because both give advertisers a more effective way of reaching their true target on TV while also being able to attribute ROI through the entire marketing funnel. The linear TV addressable space is growing quickly, and, according to one estimate, will reach over 74 million households by 2021.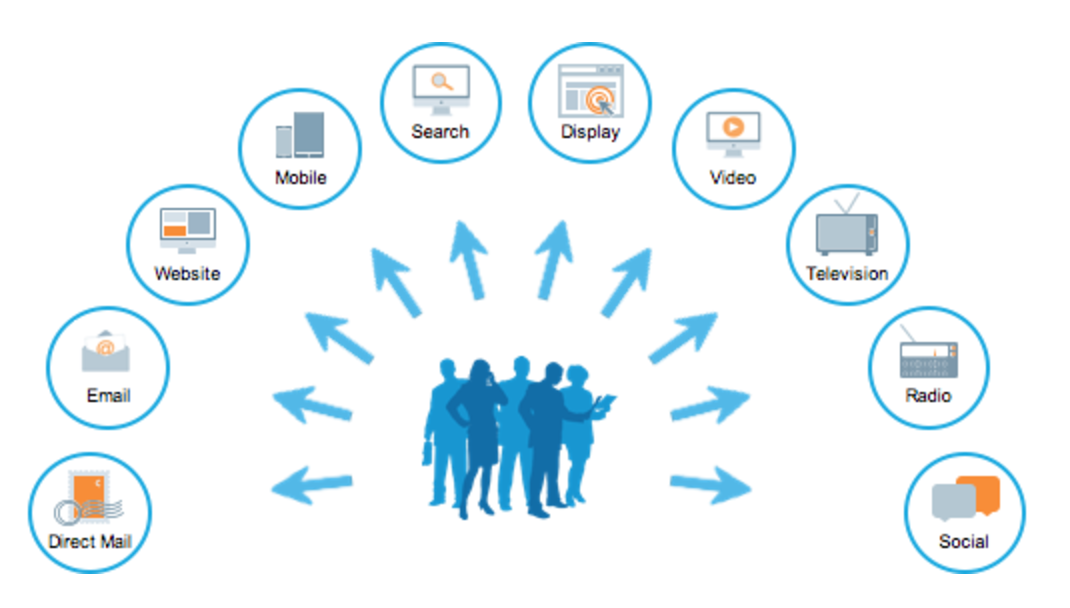 As addressable TV continues to grow in scale and adoption, the next phase is cross-screen addressable advertising, tying TV to digital and mobile. Hundreds of millions of devices are used every day, and the people using those devices are accustomed to receiving ads on them. There is tremendous opportunity to scale this product and deliver integrated advertising campaigns to the same target audience at home and on the go.
3. The rise of programmatic advertising
In addition to the way ads are now being served, even the methods of accessing inventory are evolving. The bulk of digital buys are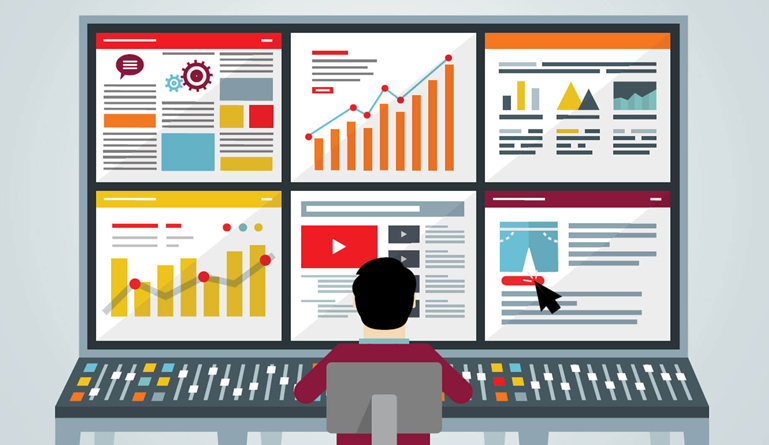 transacted programmatically—the automation of planning, buying and reporting. Programmatic digital display ad spending was just $1.1 billion in 2011, and is projected to reach $45.9 billion in 2019. This represents an astounding 84% of total digital display ad spending.
While the television space has yet to reach these staggering levels of growth, we are starting to see some of these trends evolve.
4. Integration of brands in content
While the growth of content consumption has mostly been positive news for advertisers, there is also growing consumer demand for ad-free programming or fewer ad loads within programming. A marketer's solution to non-interruptive-based advertising must be two-fold: First, make advertising more relevant, as with addressable and data-driven TV. Second, expand native-based advertising, which integrates brands directly into content.
Branded content is any content produced by a brand that supports the brand's marketing objectives and aims to provide something of value to audiences—typically by entertaining, informing, and/or educating. This means that rather than having brand messages only be advertising, it can be woven into the content and the experience itself.
Brand integration is also on the rise. Whether through product placement or developing content storylines around products, brands are working in close collaboration with content producers.
In 2016, B2C marketers allocated 32% of their total marketing budget, on average, to content marketing and 50% of marketers plan to increase content marketing spending in the next 12 months. While growing, both branded content and branded entertainment need better data to support high development costs and to track ROI.
5. Development of virtual reality and augmented reality experiences
While virtual reality (VR) and augmented reality (AR) have been talked about for decades, they are finally a reality for consumers and marketers alike. As headsets and software have become more affordable for consumers, marketers are ready to take to these new platforms to deliver truly immersive environments, which evoke a 27% higher emotional engagement than 2D environments.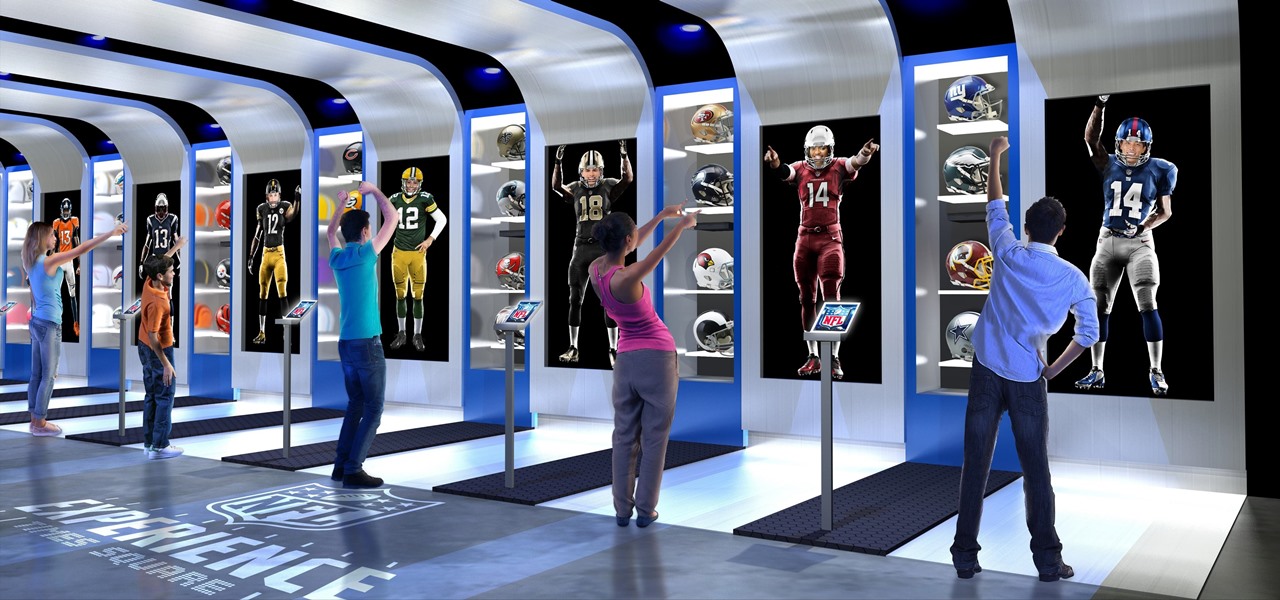 Often lumped together, VR and AR are actually different types of experiences. VR takes you into a "virtual" experience more akin to traditional video gaming whereas AR "augments" what you are seeing in the "real world."
AR could become the primary driver of a $108 billion VR/AR market by 2021 with AR projected to take the lion's share of $83 billion and VR $25 billion. In the short term, AR has more potential because you don't necessarily need special hardware/software – any smartphone can run an AR application.
Not only has AR proven its feasibility and practicality, but perhaps the greatest opportunity actually lies in its ability to integrate location intelligence. 750 million downloads of Pokemon Go would certainly suggest mobile users are eager to participate in immersive experiences.
These opportunities for marketers to combine the idea of branded content with VR and AR to create fully immersive worlds and landscapes for consumers to interact with are the next level of entertainment consumption and ad delivery.
Footnotes:
Overview - https://study.com/academy/lesson/what-is-advertising-definition-lesson-examples.html
Types of Advertising - https://www.thebalance.com/different-types-of-advertising-methods-38548
Future Trends - https://www.adageindia.in/others/misc/stepping-into-the-future-five-key-trends/articleshow/60858061.cms
Advertising Introduction - https://www.youtube.com/watch?v=b3oDKnr3JSA
Different Form of Advertising - https://www.youtube.com/watch?v=b3oDKnr3JSA
Comments (3 Comments)