What is Chronic Kidney Disease?
Chronic Kidney Disease (CKD) aka Chronic kidney failure is the gradual loss of your kidney function. Kidneys which usually filter wastes and excess fluids from your blood fails to do its function and thereby ends up accumulating dangerous levels of fluid and electrolytes in your body. It is a long-term condition and occurs commonly among older people. It can eventually get worse over time and might end up it total kidney failure, however, that case is quite rare. Most individuals with CKD will be able to lead a long and normal life.
How do you know if you have CKD?
CKD is usually not presented with any symptoms during the early stages and you might need a blood or urine test if you're suffering from it. However, at an advanced stage, you might experience the following symptoms:
Tiredness

Shortness of breath

Swollen ankles, feet/hands

Blood in urine

Feeling sick

Nausea

Vomiting

Loss of appetite

Sleep issues

Muscle twitches & Cramps

Persistent itching

Chest pain

High Blood pressure
The signs and symptoms can be nonspecific and can be due to other health conditions as well. Since your kidneys are highly adaptable and can compensate for the lost function, you might not experience any symptoms until there is any kind of irreversible damage. The sooner you get to know that you have CKD, the sooner you can work about protecting your kidneys.
What Causes CKD?
When you might have a disease or health condition such as the following that impairs your kidney function, it can lead to kidney damage that can worsen over time:
Type 1 or Type 2 Diabetes

Hypertension

Glomerulonephritis

Polycystic Kidney disease

Interstitial nephritis

Prolonged urinary tract obstruction

Vesicoureteral reflux

Recurrent Kidney function

Malformations during fetal development

Lupus
How do you know if you're at risk of developing CKD?
You are at risk if you have any of the following health conditions:
Diabetes

High blood pressure

Heart disease

Family history of kidney failure

Old age

Ethnicity- African Americans, Hispanics, American Indians
What complications can CKD Cause?
CKD could lead to other health issues including:
Heart diseases

Stroke

Heart attack

Hypertension

Acute kidney injury
How is CKD diagnosed?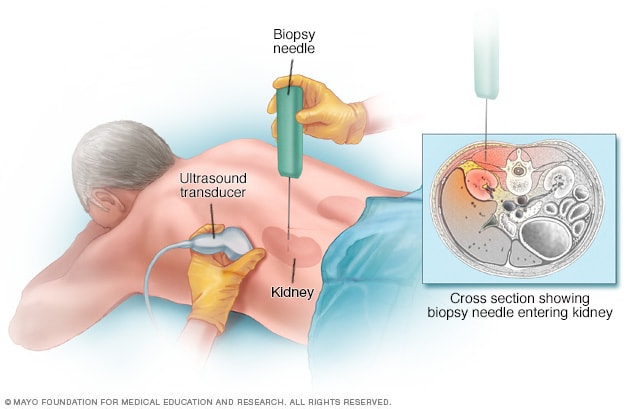 Your doctor might order the following tests to confirm the diagnosis of CKD:
Blood tests for kidney function

Urine test for albumin

Blood test for Glomerular Filtration Rate (GFR)

Urine albumin-to-creatinine ratio (UACR)

Ultrasound or CT scan of kidneys & urinary tract

Kidney Biopsy
TREATMENT - How is CKD Treated?
Early diagnosis and treatment of the underlying cause and/or the institution of secondary preventive measures are imperative in patients with chronic kidney disease (CKD). These steps may delay, or possibly halt, the progression of the disease. Early referral to a nephrologist is of extreme importance.
The medical care of patients with CKD should focus on the following:
Delaying or halting the progression of CKD

Diagnosing and treating the pathologic manifestations of CKD

Timely planning for long-term renal replacement therapy
Treatment according to the underlying cause:
It usually consists of measures to help control signs and symptoms, reduce complications, and slow progression of the disease. If your kidneys become severely damaged, you may need treatment for end-stage kidney disease. To Treat the cause of CKD, your doctor will work to slow or control the cause of your kidney disease. Treatment options vary, depending on the cause. But kidney damage can continue to worsen even when an underlying condition, such as high blood pressure, has been controlled.
Treatment based on possible complications:
Kidney disease complications can be controlled to make you more comfortable. Treatments may include:
High blood pressure medications including angiotensin-converting enzyme (ACE) inhibitors or angiotensin II receptor blockers.

Medications to lower cholesterol levels.

Drugs that treat anemia including supplements of the hormone erythropoietin.

Medications to relieve swelling.

Drugs that help protect your bones such as calcium and vitamin D supplements
Treatment for end-stage kidney disease:
If your kidneys can't keep up with waste and fluid clearance on their own and you develop complete or near-complete kidney failure, you have end-stage kidney disease. At that point, you need dialysis or a kidney transplant.
How can I prevent CKD?
You can protect your kidneys by preventing or managing health conditions that cause kidney damage such as:
Making healthy food choices

Making regular physical activity as a routine

Maintaining a healthy body weight

Getting enough sleep

Effectively managing stress

Limiting alcohol

Quitting smoking

Managing diabetes, Hypertension, and heart diseases
Potential Future Treatment Options
Chronic kidney disease (CKD) is a lethal and rapidly increasing burden on society. Despite this, there are relatively few therapies in development for the treatment of CKD. Several costly phases 3 trials have failed to provide improved renal outcomes, diminishing interest in pharmaceutical investment. Furthermore, poor patient, physician, and payer awareness of CKD as a diagnosis has contributed to slow trial enrollment and successful implementation of these trials.
Nevertheless, several therapeutics remain in development for the treatment of CKD, including mineralocorticoid-receptor antagonists, sodium/glucose cotransporter 2 inhibitors, anti-inflammatory drugs, and drugs that mitigate oxidative injury. The success of future CKD therapeutic trials will depend not only on improved understanding of disease pathogenesis, but also on improved trial enrollment rates, through increasing awareness of this disease by the public, policymakers, and the greater medical community.
1.  Regenerative

medicine:
Regenerative medicine holds the potential to fully heal damaged tissues and organs, offering solutions and hope for people who have conditions that today are beyond repair. The approaches include:
Boosting the body's natural ability to heal itself

Using healthy cells, tissues or organs from a living or deceased donor to replace damaged ones

Delivering specific types of cells or cell products to diseased tissues or organs to restore tissue and organ function
2.  Angiotensin-converting enzyme inhibitors (ACEis) or Angiotensin-receptor blockers (ARBs):
These comprise the standard of care for treatment of diabetic nephropathy as well as many other forms of CKD. ACEi/ARB therapy not only reduces proteinuria (and albuminuria) but decreases the yearly number of diabetic patients going on to require dialysis. This renoprotective effect has been attributed to the capacity of this class of drugs to normalize glomerular hyperfiltration in the diabetic kidney.
3.  New Drug Regimens that Improve Outcomes for Kidney Transplant Patients
Preliminary results suggest that the immunosuppressive drug belatacept can help safely and effectively treat kidney transplant patients without the negative long-term side effects of traditional immunosuppressive regimens.
4.  Complement Inhibition:
Complement activation plays a well-established role in the pathogenesis of diverse renal diseases, including membranoproliferative glomerulonephritis, postinfectious glomerulonephritis, hemolytic uremic syndrome, and IgA nephropathy. Eculizumab (Alexion Pharmaceuticals) is a monoclonal antibody targeting C5, which blocks the cleavage of the C5 complement protein to C5a and C5b, thereby preventing the generation of the proinflammatory peptide C5a and the membrane-attack complex C5b-9. Eculizumab treatment improved eGFR in patients with atypical hemolytic uremic syndrome and the associated thrombotic microangiopathy.
5.  A Breakthrough Treatment that Controls Protein Leakage (proteinuria) from the Kidneys:
The FDA-validated DMX-200 combines two existing drugs; a blocker compound used for its anti-inflammatory properties and a hormone blocker used for the treatment of high blood pressure and diabetic kidney disease. These blocker compounds were selected due to finding a functional interaction between the receptors they bind to in kidney cells.
6.  Robots that Grow Mini-organs from Human Stem Cells:
The robotic approach could accelerate regenerative medicine research and drug discovery. A robotic system has been developed to automate the production of human mini-organs derived from stem cells. The ability to rapidly, mass produce organoids promises to expand the use of mini-organs in basic research and drug discovery. The system was tested in producing kidney organoids, including models of polycystic kidney disease. The robots were also programmed to analyze the organoids they produced.
7.  Discovery of Kidney Cancer Driver could lead to New Treatment Strategy:
Researchers suggest that ZHX2 is a potential new therapeutic target for clear cell renal cell carcinoma, which is the most common type of kidney cancer.
8.  Biomarkers that help Diagnose Serious Kidney Allergic Reaction:
Researchers say they have identified two protein biomarkers in urine that may one day be used to better diagnose acute interstitial nephritis (AIN), an underdiagnosed but treatable kidney disorder that impairs renal function in the short term and can lead to chronic kidney disease, permanent damage or renal failure if left unchecked.
9.  New Drug Compound that Could Tackle Major Life-limiting Kidney Disease:
Scientists are developing a new class of drugs to treat a common genetic kidney disease which is a major cause of kidney failure.
10.  Scientists Regrowing Kidneys to Make Promising Discovery
Kidneys can repair themselves after birth -- and that's good news. Scientists seeking to regrow damaged kidneys have discovered that blocked kidneys in newborns have a remarkable ability to repair themselves after the obstruction is removed. The finding offers insights into how that happens and could eventually help doctors regenerate kidneys in adults.
Source References:


https://www.kidney.org/atoz/content/about-chronic-kidney-disease#causes




https://www.niddk.nih.gov/health-information/kidney-disease/chronic-kidney-disease-ckd/tests-diagnosis




https://www.niddk.nih.gov/health-information/kidney-disease/chronic-kidney-disease-ckd




https://www.mayoclinic.org/diseases-conditions/chronic-kidney-disease/diagnosis-treatment/drc-20354527




https://www.niddk.nih.gov/health-information/kidney-disease/chronic-kidney-disease-ckd/prevention




https://www.emedicinehealth.com/chronic_kidney_disease/article_em.htmhttps://emedicine.medscape.com/article/238798-treatment




https://www.nhs.uk/conditions/kidney-disease/




https://www.ncbi.nlm.nih.gov/pmc/articles/PMC5423404/




https://www.perkins.org.au/news/new-treatment-targeting-chronic-kidney-disease




https://www.sciencedaily.com/releases/2018/05/180517123300.htm




https://www.sciencedaily.com/releases/2018/07/180719142144.htm




https://www.sciencedaily.com/releases/2019/05/190516090835.htm




https://www.sciencedaily.com/releases/2019/06/190618103723.htm




https://www.sciencedaily.com/releases/2019/06/190605150657.htm




https://www.sciencedaily.com/releases/2019/02/190206104548.htm
Comments (4 Comments)