What are thyroid problems?
Your thyroid gland located in your neck produces the hormone "Thyroxine" which is responsible for almost every metabolic process in your body. Any abnormalities in the amount of the hormone secreted can cause thyroid issues. When it is produced in excess, it leads to hyperthyroidism and when the production is insufficient, it leads to hypothyroidism. Though these conditions can make you uncomfortable, they can be well managed if diagnosed and treated properly.
Women are more likely than men to have thyroid diseases, especially right after pregnancy and after menopause.
What are the different kinds of thyroid problems?
Thyroid problems include:
Goiter

Hyperthyroidism

Hypothyroidism

Thyroid cancer

Thyroid nodules

Thyroiditis
What causes thyroid problems?
Thyroid problems can arise due to the following:
Iodine deficiency

Autoimmune diseases

Thyroiditis caused by a virus or bacteria

Non-cancerous lumps or nodules inside the thyroid gland

Cancerous tumors on the thyroid gland

Genetic disorders

Medications or treatments such as radiation therapy, thyroid surgeries

Pregnancy
How do you know if you have thyroid problems?
You might experience the following symptoms for hypothyroidism and hyperthyroidism listed below:
Hypothyroidism symptoms:
Fatigue

Muscle weakness

Puffy face

Weight gain

Dry skin

Constipation

Increased sensitivity to cold

Hoarseness

Muscle Weakness

Depression

Impaired memory

Thinning hair

Enlarged thyroid

Elevated blood cholesterol level

Muscle aches, tenderness, and stiffness

Joint- pain, swelling and stiffness

Irregular periods
Hyperthyroidism symptoms:
Sweating

Rapid heart rate

Anxiety

Restlessness

Agitation

Tremors

Weight loss

Frequent bowel movements

Intolerance to heat

Tremors

Fine or brittle hair

Decreased concentration

Sleep disturbances
How are thyroid problems diagnosed?
To diagnose thyroid issues, your doctor might order the following tests:
Blood test for T3, T4, TSH

Thyroid antibodies

Needle Biopsy

Thyroid scan

Ultrasound of the thyroid gland

Ultrasound-guided fine-needle aspiration biopsy of the thyroid
How are the Different Kinds of Thyroid Problems Treated?
The main goal of treatment for any thyroid issue is to restore normal blood levels of thyroxine hormone. While Hypothyroidism is treated by compensating the under produced thyroid hormone, hyperthyroidism is treated by preventing your thyroid gland from overproducing the hormone.
Specific treatments are as follows:
For Hyperthyroidism:
Antithyroid drugs (methimazole, propylthiouracil, and carbimazole)

Radioactive iodine treatment

Surgical removal of thyroid- thyroidectomy

Beta-blockers to treat hyperthyroidism symptoms
Hypothyroidism treatment
Thyroid hormone replacement drugs (levothyroxine)

A synthetic form of T3 hormone (liothyronine)

Hormone replacement drugs (Natural desiccated thyroid)
Treatment for Hashimoto's disease:
Drug low dose naltrexone (LDN)
Treatment for Hashimoto's thyroiditis:
Thyroid hormone replacement drugs
Goiter treatment:
thyroid hormone replacement drugs

Radioactive iodine
Upcoming Trends in Management & Care for Thyroid Problems
Cabozantinib Shows Promise as First-Line Treatment for Refractory Differentiated Thyroid Cancer 
A kinase inhibitor called cabozantinib could be a viable therapy option for patients with metastatic, radioactive iodine-resistant thyroid cancer. In a trial initiated and led by the Abramson Cancer Center and the Perelman School of Medicine at the University of Pennsylvania, tumors shrunk in 34 out of 35 patients who took the drug, and more than half of those patients saw the tumor size decrease by more than 30 percent.
Potential therapy for treatment-resistant hypothyroidism proves effective in lab study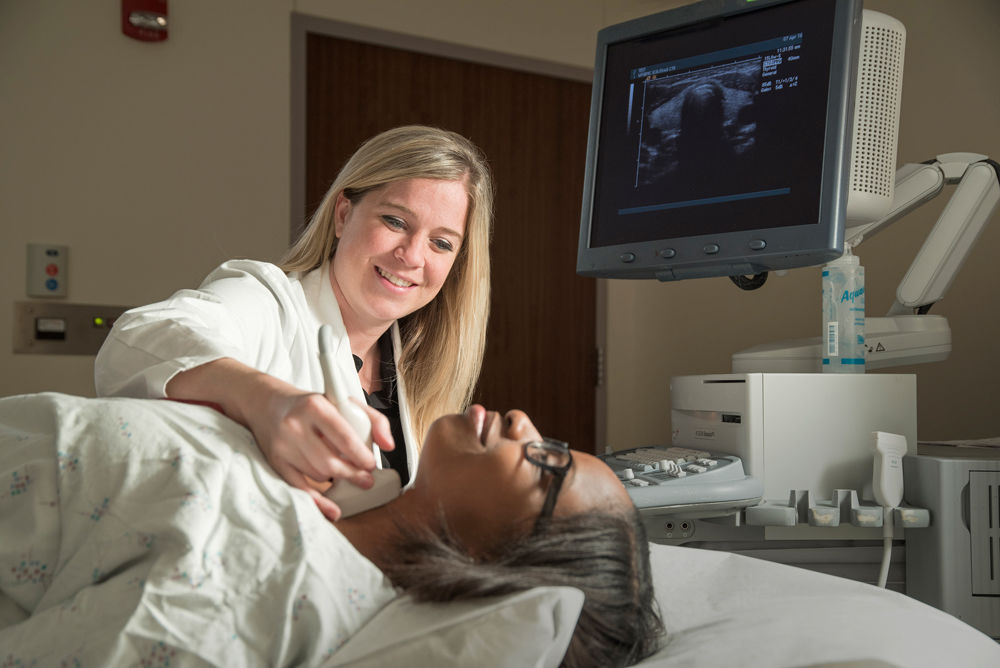 A new "metal-coordinated" drug-delivery technology potentially could be used to supplement the standard therapy for hypothyroidism, which affects nearly 10 million Americans, and many more patients worldwide, according to results of a study conducted by the Researchers at Rush University Medical Center. They have been pursuing an improved treatment for the minority of hypothyroid patients who don't respond well to the standard therapy. Now, their investigations into the way thyroid hormones are given in tablets are absorbed and metabolized by the body suggest that a metal-coordinated molecule could prove to be a more effective therapy for all hypothyroid patients, according to Dr. Antonio Bianco. He is a professor of medicine at the University of Chicago who was formerly a researcher and clinician at Rush, where the work detailed in the Thyroid paper was completed.
Nonthionamide Drugs for the Treatment of Hyperthyroidism
Nonthionamide Drugs (NTADs) can be used to control symptoms of hyperthyroidism in some circumstances in which thionamide cannot be used or in combination with drug regimens. The mechanisms of action, indications, and side effects of NTADs are different. Understanding those differences can help the clinician select the appropriate drugs for the patients. Novel medications for GD such as rituximab, SMLs, and MAbs with TSHR antagonist effect are still being investigated
Future treatment for hypothyroidism:
l-Thyroxine monotherapy for athyreotic rats results in a high T4:T3 ratio at doses sufficient to normalize serum TSH levels. Yet, the brain, liver, and skeletal muscle tissues of these l-thyroxine–treated animals continue to exhibit markers of hypothyroidism, probably because of the inability of l-thyroxine monotherapy to restore tissue levels of T3. Only combination therapy with l-thyroxine plus l-triiodothyronine normalized all thyroid hormone–dependent measures, including serum and tissue T3 levels. Whether tissue-specific markers of hypothyroidism are restored with l-thyroxine monotherapy in humans remains to be determined, as does the ability of l-thyroxine plus l-triiodothyronine combination therapy to normalize the serum T4:T3 ratio without adverse events. The development of a novel drug delivery system for l-triiodothyronine would facilitate these studies. In humans, a factor associated with response to combination therapy in a large clinical trial is the Thr92Ala polymorphism in the type 2 deiodinase gene (DIO2), wherein the sub-population of patients with this genetic alteration had improved well-being and preference for combination therapy. This has led investigators to consider whether this polymorphism could confer a defect in the D2 pathway, but normal Thr92AlaD2 enzyme kinetics have been demonstrated. Only recently has the Thr92AlaD2 protein been found to have a longer half-life, ectopically localize in the Golgi apparatus, and significantly alter the genetic fingerprint in cultured cells and in the temporal pole of the human brain without evidence of reduced thyroid hormone signaling. If hypothyroid carriers of Thr92AlaD2 benefit from alternate therapeutic strategies in replicate studies, then personalized medicine—based on genotype— may have a role.
References




https://www.healthdirect.gov.au/causes-of-thyroid-problems




https://www.webmd.com/women/guide/understanding-thyroid-problems-basics#1




https://www.womenshealth.gov/a-z-topics/thyroid-diseasehttps://medlineplus.gov/thyroiddiseases.html




https://www.mayoclinic.org/diseases-conditions/hypothyroidism/symptoms-causes/syc-20350284




https://www.medicinenet.com/hyperthyroidism/article.htm




https://my.clevelandclinic.org/health/diseases/8541-thyroid-disease/management-and-treatment




https://www.verywellhealth.com/thyroid-disease-treatment-4014309




https://www.pennmedicine.org/updates/blogs/penn-physician-blog/2018/february/cabozantinib-shows-promise-as-first-line-treatment-for-refractory-differentiated-thyroid-cancer




https://www.rush.edu/news/press-releases/potential-therapy-treatment-resistant-hypothyroidism-proves-effective-lab-study




https://www.hindawi.com/journals/ije/2018/5794054/https://www.ncbi.nlm.nih.gov/pmc/articles/PMC4980994/
Comments (10 Comments)