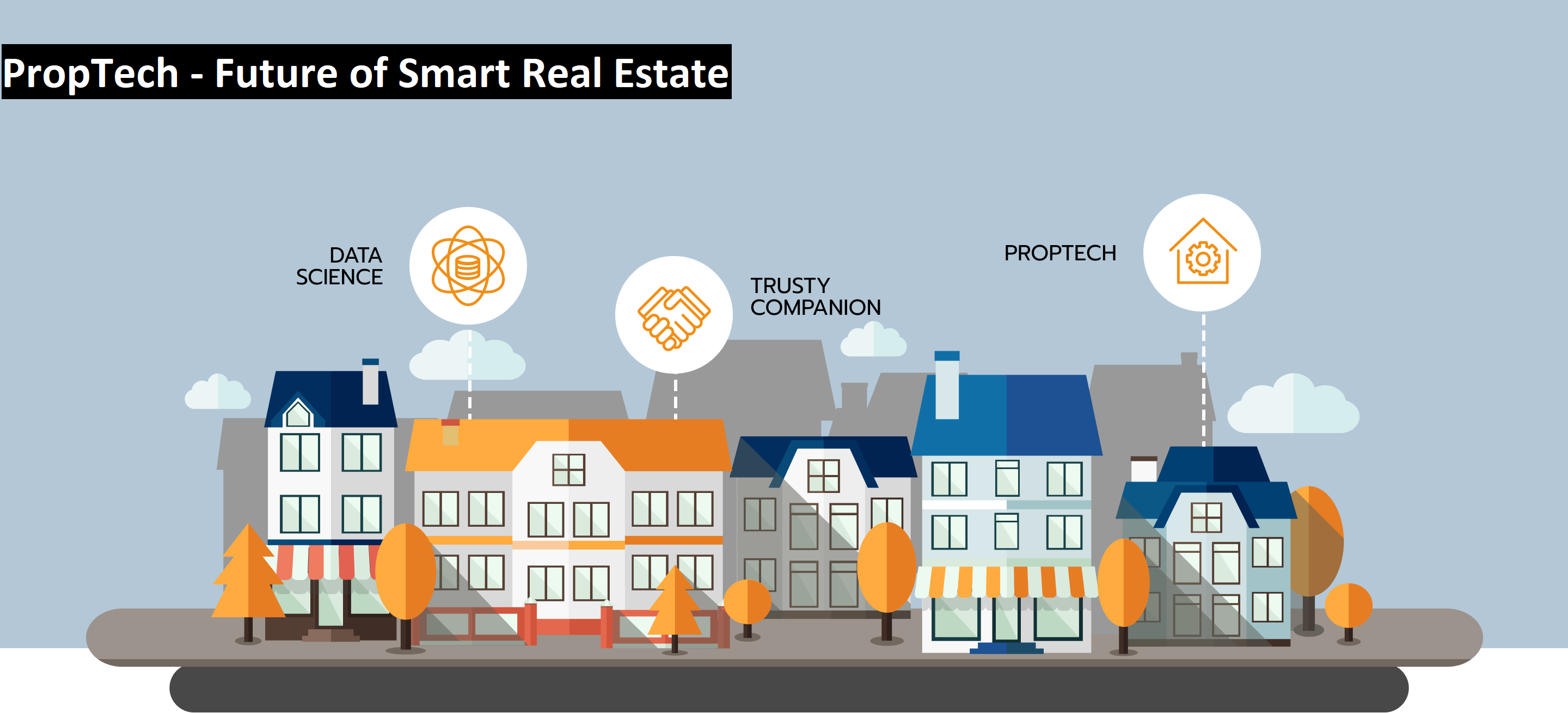 INTRODUCTION
PropTech or commonly referred to as property technology is the use of information technology (IT) to help Real Estate professionals and companies research, buy, sell and manage real estate. PropTech uses digital innovation to address the needs of the real estate and property management industry.
Critical Elements of a successful PropTech
There are five main elements of an Effective Property Technology.
Flexibility and Servicing occupier needs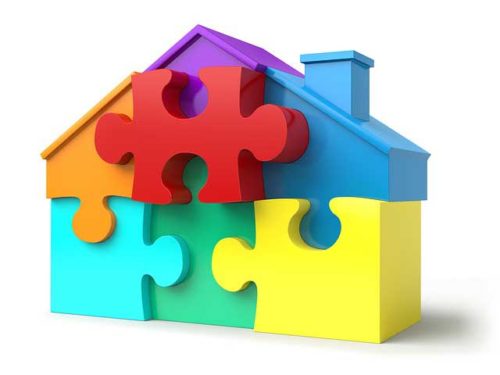 The world is changing. The expectations of tenants are changing, and with them the rules of space provision.
Proptech allows landlords to engage more holistically with their occupiers. Some landlords are already comfortable providing hardware to tenants, but increasing numbers are now offering software as well, re-positioning themselves as fully-integrated service providers. Where an onsite office once housed facilities management, this might now be accessed in a virtual space. Engagement apps promise to boost occupier happiness, allowing employees to order coffee, check mass transit information and report light-bulb breakages at the same time. And as live/work buildings become increasingly common, these mixed use properties demand ever more complex offers, tailored lifestyle solutions or visitor experiences, some of which risk pushing the traditional landlord into regulated markets.
in employment. The youngest players in the serviced office market are already making the most of this move, designing, developing and letting office space that responds to new patterns of working in the growing gig economy.
Smart Technology commercializing public realm spaces
Landlords and developers are increasingly responsible for designing and delivering public realm amenity as part of the planning process. But with the gates left wide open, questions remain over how land owners actively use technology in this space.
Opportunities to monetize advertising or retail space, but there are also security features that lead the land owner into a quasi-policing/counter terrorism role, especially in city centres. Amenity areas and safe spaces are a selling point for tenants and planning committees, but privacy rules must be adhered to and as technology improves, landlords need to understand the legal and practical risks of processing personal data in order to maximise the rewards.
Evolving Property Monetisation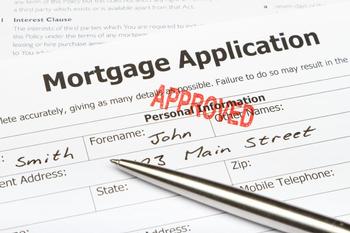 Using PropTech to collate and package shopper analytics in the common areas of a retail centre, for example, or even to harness physical footfall energy on the street for electricity creation.
New monetisation models are constantly emerging, driven or assisted by new technology. Consider the retail sector, where the complications of capturing online sales is delivering a serious blow (for now at least) to high street store turnover rents.
For established real estate players, keeping on top of or spotting opportunities for innovations such as these, each one interesting and exciting in its own right, may become key to maximising the traditional retail income profile.
Data driven revolutions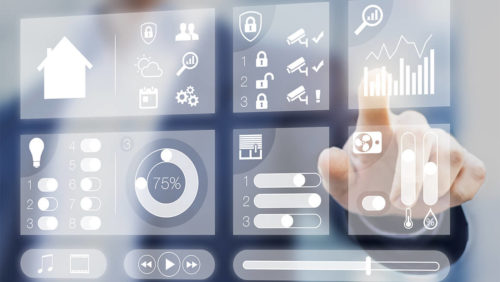 All proptech is, by its very nature, data heavy, but as well as being a repository for data inputted by building users, it is also generating new statistics and new (valuable) economic models. Even leaving aside opportunities to sell data gathered on shoppers' meandering excursions, smart sensors that facilitate the efficient or environmentally-sound use of office space can reveal telling information about the desires and habits of the individuals inside.
Importantly, however, the collection and storage of personal data by landlords, whether by accident or design, is heavily regulated, with serious consequences for non-compliance. Privacy concerns regularly take up column inches and in May this year, the General Data Protection Regulation (GDPR) came into effect. The upshot is that those more used to locking doors must now focus on making databases safe or face considerable fines.
Of course, new datasets also support the creation of the kind of crowd funding platforms that are turning traditionally illiquid property into a more fluid investment. And, in turn, smaller investors who were traditionally excluded from the market, are attracted by new opportunities to get involved, fragmenting (and potentially de-professionalising) the pool of investors.
Transaction Management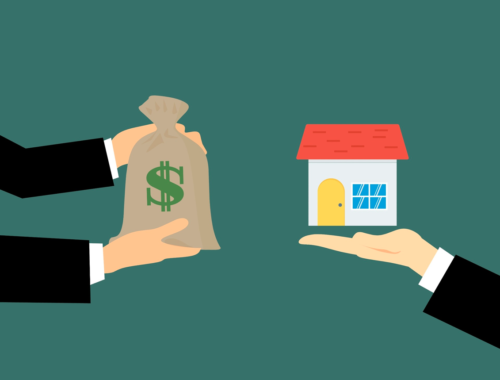 For an industry so heavily reliant on personal negotiation and relationships, the traditional adviser role of lawyer or agent is facing the disruptive (and relatively reductive) influence of blockchain. Streamlining the transactional elements of the conveyancing process and land registration is certainly no bad thing, and technology offers considerable opportunities to manage portfolios more efficiently.
Dating agency style apps can even now connect owners and users with fast-right-swipes, cutting out the middlemen with immediate contract creation and electronic execution.
In this landscape, stakeholders must be careful to avoid pitfalls. Established land law concepts are not always flexible enough to keep pace with the virtual world. A "short-term licence" label might not work, for example, when exclusive use of an area points to the creation of a lease, which might subsequently obtain the statutory protection of security of tenure. Traditional property players wanting to hedge occupier risk may, meanwhile, find themselves taking bigger gambles by accepting cryptocurrency security deposits.
PropTech - What Lies Ahead
Construction and Real Estate is one of the largest industries in the world. It is a $10 trillion annual market worldwide, with $1.3 Trillion in the U.S. alone last year. And it is set to get much bigger. A recent PWC study predicts that the global construction industry will grow by 85% by 2030 to $15.5 trillion.
PropTech is expected to lead the Revolution and below are some key trends in the future for Property Technology.
PROPTECH – BUT WHAT IS ACTUALLY INCLUDED?
PropTech has become to be known as an umbrella term of anything relating to Property – but what is really included? Most PropTech companies fall in to one of the following three groups: online estate agents or property-listing sites (Ex:
Zoopla
/
PurpleBricks
), property investment platforms (Ex:
LendInvest
) and platforms with the aim to disrupt the home buying process.
Depending on who you speak to you will most likely get a different answer to the question of whether Co-Working spaces / Space-as-a-Service such as WeWork are considered an example of PropTech. Sidenote: WePark are one example of a company taking SPaaS (Space-as-a-Service) to a new, and seemingly ironic extreme by offering car parking spaces to San Francisco based freelancers by providing them with a desk space and WiFi in a parking space.
However, PropTech doesn't just pertain to the buying and selling of homes onlines, and just as the FinTech industry breaks down into subsets such as Cryptocurrencies, KYC, and RegTech. PropTech will follow a similar trajectory with companies branching off and specialising in a number of areas. Examples of these are online broker platforms, indoor environment management solutions and VR for interior design, house hunting and more.
IMPACT ON TRADITIONAL REAL ESTATE COMPANIES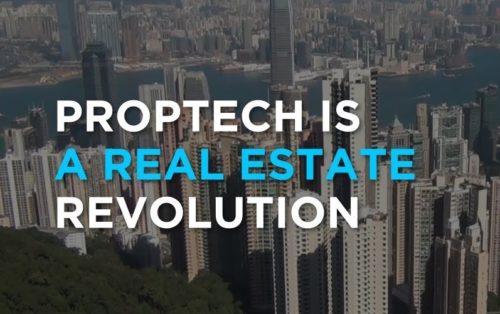 It's reported that the real estate sector counts for almost 60% of the world's mainstream assets, with 75% belonging to the residential sector. Yet the industry has been slow to adopt new technologies in comparison to others. However more recently, companies such as Airbnb or WeWork have bought attention and investment into this area, and are both reported to be valued at $20-30 billion each. So how are traditional real estate companies reacting to recent changes within their industry? CBRE, the world's largest commercial real estate company, is one of example of a company that has taken the steps towards digitising and diversifying by acquiring Floored. Now known as CBRE Build, their focus is on interactive 3D imaging within real estate, allowing the choice to view online modelling before deciding to build, buy or rent.
A 2018 study by KPMG
 found that 93% of the 270 real estate executives surveyed agreed that they need to engage with PropTech, and 90% believe it will help their business. But only a third have a strategy for how to engage with PropTech, and digital innovation more generally. Industry leaders and disruptors will also look towards emerging markets to cement their first mover advantage, as large Asian conglomerates such as Samsung, LG and Hyundai who have core competencies in tech innovation, 5G connectivity, and robotics will soon be placing 'PropTech' on their radars. A recent Accenture banking report has shown that as of 2018, 63% of current financial services players didn't exist a decade ago, considering the parallels that have already been highlighted between the two sectors, established Real Estate companies should be preparing to future-proof their business through a considered digital strategy.
OWNERSHIP VS SHARING CONSUMPTION AND GENERATION RENT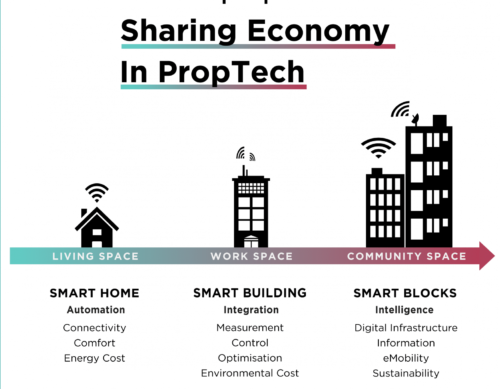 The rise of the sharing economy has extended from bikes to cars and offices and more recently, clothes, with Urban Outfitters announcing that they will introduce a subscription service to rent out clothes.
Whereby this relates to Proptech is within the rental market with recent findings by the Office for National Statistics showing the average age for first-time buyers in London has reached 36. Despite over 
30,000 new city apartments being built in London since 2008
, prices have increased by up to 60%. Can Proptech companies provide the answer? Millenials have been forced to adapt to the ideal of renting and not ownership. The growing demand for the rental sector has created a supply shortage and more companies are capitalizing on this trend alongside the new norm that is: 'Collaborative Consumption'. Which has lead to the launch of companies such as OpenDoor and The Collective who create collaborative living environments specifically targeting millennials and urban creatives. In a recent survey by ButterflyMX, 86 percent of respondents said they are willing to pay more if their apartment had smart technologies, which is putting more pressure on property managers to attract and retain millennial renters. Eventually smart technologies within buildings will become the norm but for the moment, are providing a competitive advantage in improving the user experience of Generation Rent.
WHAT IS SMART, GREEN AND CIRCULAR? THE FUTURE OF PROPTECH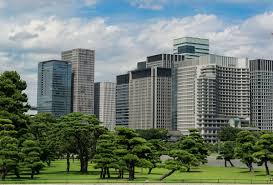 SMART buildings and SMART cities is not a new concept, and has been weaving its way into the mainstream in recent years along with advancements in tech. What it comes down to is the control and efficient management of space, with energy consumption at its core.
Companies are under pressure to reduce their carbon footprint like never before, and some are looking at this as a competitive advantage to extract the most value, rather than a burden. Sustainability through energy management is a critical part of business optimisation from both a financial and functional perspective.
Leading companies have known this for years and do so to gain a competitive advantage. Ensuring the right temperature and cooling for both data centres and office space is pivotal in ensuring optimisation of assets like infrastructure and employees.
As time goes on, we will see more disruption in the space of information gathering in order to automate more than just temperature, but also the charging of devices and electric vehicles, to placing orders to restocking both our office and home supplies.
We can already see this becoming a reality through the likes of Alexa & Google Home, Hive and Nest. Features such as keyless entry are desirable for new tech-savvy renters but bring with it possible security risks.
The rise of the circular economy, in which as much value is extracted from waste as possible, presents opportunities for both ConTech (Construction Technology) and PropTech. Players are looking at ways to improve resource efficiency within Real Estate, and this will continue through the use of sensors, big data and AI/ML as we move closer to PropTech 4.0.
Comments (2 Comments)