INTRODUCTION

More than half of the world's population lives within about 120 miles of the coast. By putting datacenters in bodies of water near coastal cities, data would have a short distance to travel to reach coastal communities, leading to fast and smooth web surfing, video streaming and game playing as well as authentic experiences for AI-driven technologies.

An innovative solution being explored to exploit the above scenario is Artificial Reef Data Center Technology also known as Underwater Data Center Technology.
Artificial Reef Data Center: How does it work?
The Artificial Reef Data Center includes several provisions for constructing full-scale submerged data centers and encouraging marine life to inhabit the reef structure.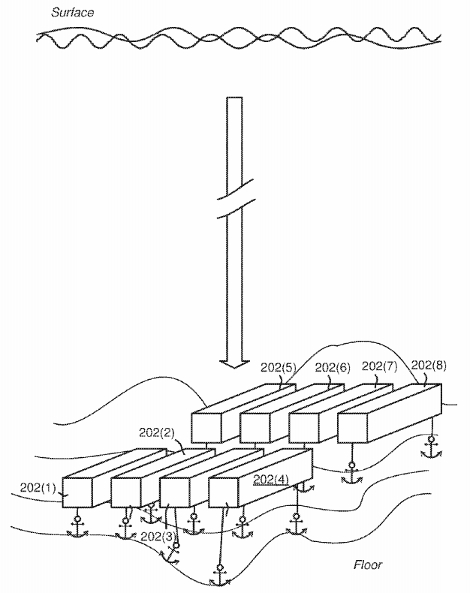 Artificial reef data center is configured for operation while submerged in water is designed to incorporate structural components and other features that actively promote marine life and attract growth of reef inhabitants. For example, the active promotion of life includes, providing warmth and dispersing nutrients in a surrounding environment. Additionally, active promotion of life includes, the data center design and structural decisions, which lead to an inviting structure for colonization of marine life. The structural components include treated surfaces, vertical structures, cables, hoses, trellises, rods, ramps, frame components, clamshell structure, crevices, cooling structures, and any other structures adapted to promote reef life.
The permanent outer structure of the artificial reef provides the same spaces for marine life to hide from predators that a natural coral reef would provide. 
The heat exchange design provides warmth for sea life without causing a disturbing heat differential, which would create a micro-climate and could potentially give some species of marine life an advantage over other species. The pod design minimizes acoustic energy within the structure from affecting marine life inhabitation of the reef.
Some structures can rest on an even sea floor while other structures can float about rough and uneven terrain with anchors that differ in length allowing the data center to float level.
Powering the Data Center - 100% locally produced renewable electricity from on-shore wind and solar, off-shore tide and wave.
Payload - 12 racks containing 864 standard Microsoft data center servers with FPGA acceleration and 27.6 petabytes of disk. Ex: The Natick data center is as powerful as several thousand high end consumer PCs and has enough storage for about 5 million movies.
Internal Operating Environment - 1 atmosphere pressure, dry nitrogen
Time to Deploy - Less than 90 days from factory ship to operation.
Planned Length of Operation Without Maintenance - Up to 5 years.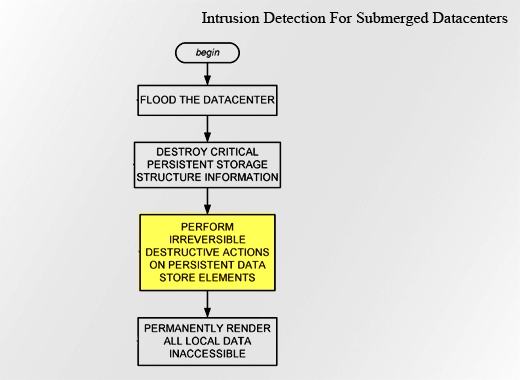 The submerged data center is subject to intrusion by unwanted natural or man-made phenomena, in particular divers, submarines, ROVs, trained sea mammals, capture devices, or other covert attempts to access the datacenter. Microsoft has also patented an intrusion detection system for these submerged data centers. The intrusion detection system includes multiple sensors to detect intrusion. The sensors include an acoustic sensor, a pressure sensor, a vibration sensor, a temperature sensor, a voltage sensor, a current sensor, or a fiber network integrity sensor.
If the intrusion is found to be successful, then the data is rendered inaccessible by deleting all local copies of encryption keys, ignoring all network traffic pending receipt of a special sequence of packets, or powering down the datacenter. Further, all local data may be permanently rendering inaccessible, by flooding the datacenter, destroying critical persistent storage structure information, or performing irreversible destructive actions on persistent data store elements.
Conclusion

The artificial reef data center is designed for both computation and data storage, as well as growth of marine life. By providing structural elements and other components of the datacenter adapted to actively promote marine life, the artificial reef datacenter benefits both the local marine life and the local network usage needs on land or elsewhere.
Sources / References:




Microsoft Natick Data Center Project - https://natick.azurewebsites.net/
Comments (0 Comments)