Computer-Aided Engineering (CAE)

Computer-aided engineering (CAE) is the use of computer software to simulate performance in order to improve product designs or assist in the resolution of engineering problems for a wide range of industries. This includes simulation, validation and optimization of products, processes, and manufacturing tools.

A typical CAE process comprises of preprocessing, solving, and

post-processing

 steps. In the preprocessing phase, engineers model the geometry (or a system representation) and the physical properties of the design, as well as the environment in the form of applied loads or constraints. Next, the model is solved using an appropriate mathematical formulation of the underlying physics. In the post-processing phase, the results are presented to the engineer for review.
Process, Applications and Benefits of CAE
Engineering design of a product can be broken into four steps:
Problem definition –

in the initial stages of product development, it is necessary to clearly define what the product is meant to achieve and / or do.

Creative process – once the objective of the product is identified, it is necessary to synthesize its form. This involves brainstorming sessions where designers and engineers meet and interact. Various forms are evaluated and selected into a set of few workable solutions.
Analytical process – Fitting the product into form is the next step. This requires strength and reliability analysis, cost determination, etc. This step is very important and iterative. Multiple solutions for the product may be evaluated till the optimal values are achieved. This is where CAE is blended with CAD. Using CAE software, trained engineers are able to evaluate various parameters of the desired object.
Prototype development & testing – this is where the theory is translated into practical. Prototypes are developed and tested, usually using 3D printers for rapid development.
Applications - CAE applications support a wide range of engineering disciplines or phenomena.
 Stress and dynamics analysis on components and assemblies using finite element analysis (FEA)
 Thermal and fluid analysis using computational fluid dynamics (CFD)
 Kinematics and dynamic analysis of mechanisms (multibody dynamics)
 Acoustics analysis using FEA or a boundary element method (BEM)
 1D CAE, or mechatronic system simulation, for multi-domain mechatronics system design
 Mechanical event simulation (MES)
 Control systems analysis
 Simulation of manufacturing processes like casting, molding and die press forming
 Optimization of the product or process
Benefits of CAE - The benefits of CAE include reduced product development cost and time, with improved product quality and durability.
Design decisions can be made based on their impact on performance.
Designs can be evaluated and refined using computer simulations rather than physical prototype testing, saving money and time.
CAE can provide performance insights earlier in the development process, when design changes are less expensive to make.
CAE helps engineering teams manage risk and understand the performance implications of their designs.
Integrated CAE data and process management extends the ability to effectively leverage performance insights and improve designs to a broader community.
Warranty exposure is reduced by identifying and eliminating potential problems. When properly integrated into product and manufacturing development, CAE can enable earlier problem resolution, which can dramatically reduce the costs associated with the product life-cycle.
CAE: MARKET & TRENDS
The Global Computer Aided Engineering (CAE) Market Size, Market Share, Application Analysis, Regional Outlook, Growth Trends, Key Players, Competitive Strategies and Forecasts till 2026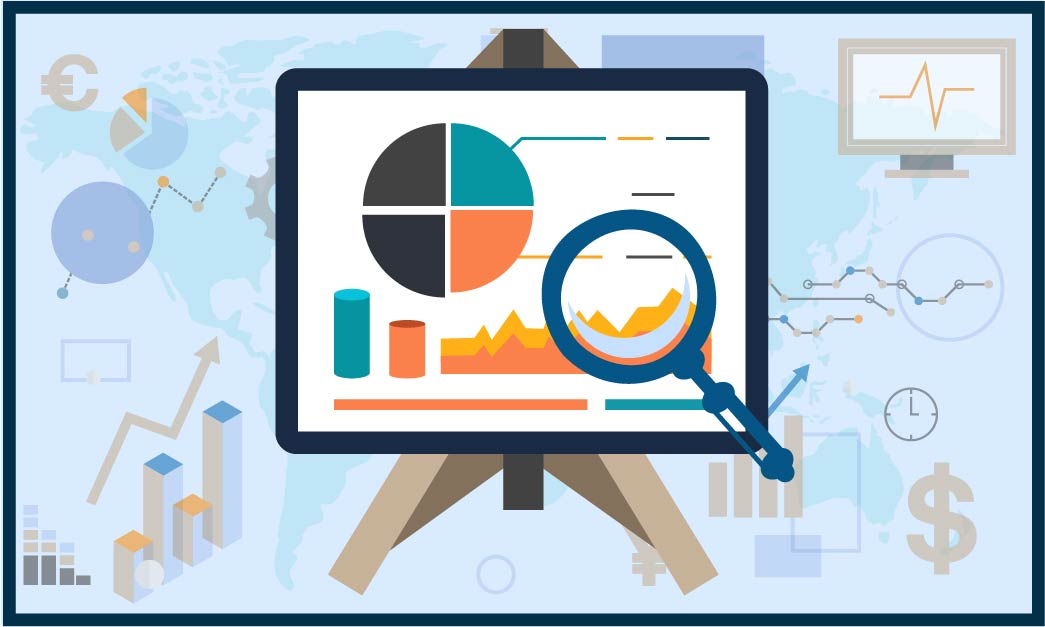 Computer Aided Engineering (CAE) is the application of computer software to aid in engineering tasks and simulate processes to improve product design or assist in solving engineering problems. CAE encompasses Computer-Aided Analysis (CAA), Computer Aided Design (CAD), and Computer Aided Manufacturing (CAM) for several applications such as simulation, validation, and optimization of products development and other manufacturing processes. The overall computer-aided engineering (CAE) market is set to demonstrate the growth of 10.36% throughout the forecast period from 2018 to 2026, primarily due to advancement in automation across the manufacturing and several other sectors. Automation has changed the face of product design and manufacturing processes by offering more accuracy with better efficiency.
The overall Computer Aided Engineering (CAE) market segmented based on analysis, deployment model and end-use application. By end-use application, market led by automotive application accounting more than 1/4th of the total market value. This is majorly credited to constant emphasis on improving productivity by enhancing the design process in the automotive application. Asia Pacific was the leading market for CAE in 2017. The region accounted for over 25% of the overall market value generated worldwide, chiefly due to promisingly growing technological advancements in the production process of manufacturing, automotive, construction, and several other industries across the region.
The Computer Aided Engineering (CAE) market momentum further fueled by the advancement in computer hardware system granting design engineers with sophisticated three-dimensional graphics capabilities. Integration of CAD (Computer Aided Drafting) with CAE allows to easily calculate stress distributions and deformations without being much aware of the modeling process. The leading CAE market players have started to offer CAD software with built-in CAE functions. CAE for product design expected to undergo continues functional improvement in following years while retaining conventional, powerful and general purpose functions.
Mobile access has become vital aspects that every organization or consumer look for in almost every technology. Several CAE developers are enabling some means of accessing product analysis data on smartphone platforms. Another promising trend in the CAE market is cloud deployment of software that enables developers and designers uploading their analysis on cloud platforms. Benefits offered by the cloud deployment of CAE software include higher mobility, ease of updating the software as well as significant cost reductions. These user-friendly technological advancements in CAE software technology provided much-needed impetus to the market growth.
Comments (0 Comments)