Introduction to Digital Payments
Digital payment is a mode of payment which is made through digital or electronic platforms. In digital payments, payer and payee both use digital modes to send and receive money. It is also called electronic payment. No cash (currency notes) is involved in the digital payments. All the transactions in digital payments systems are completed through online. It is an instant and convenient way to make payments.  
There are two key dimensions of categorization that are most important:
the nature of the payment instrument

: through which means—paper or digital—are the instructions carried.

the payer-payee interface

: whether the payer, payee, or both use an electronic medium in a payment transaction.
A digital wallet (or e-wallet) is a software-based system that securely stores users' payment information and passwords for numerous payment methods and websites. By using a digital wallet, users can complete purchases easily and quickly with near-field communications technology. They can also create stronger passwords without worrying about whether they will be able to remember them later.
TYPES OF DIGITAL PAYMENTS
Basics of Digital Payment Systems
Before getting started, here are just a few things to know about online payment systems.
Automated Clearing House (ACH) payments are electronic credit and debit transfers, allowing customers to make payments from their bank accounts for utilities, mortgage loans, and other types of bills. ACH stands for Automated Clearing House and most payment processors offer ACH payment options to their customers, especially for monthly- and subscription-based transactions. Most payment solutions use ACH to send money (minus fees) to their customers.
A merchant account is a bank account that allows a customer to receive payments through credit or debit cards. Merchant providers are required to obey regulations established by card associations. Many processors (such as the ones listed below) act as both the merchant account as well as the payment gateway.
A payment gateway allows merchants to securely pass credit card information between the customer and the merchant and also between merchant and the payment processor. The payment gateway is the middleman between the merchant and their sponsoring bank.
A payment processor is the company that a merchant uses to handle credit card transactions. Payment processors implement anti-fraud measures to ensure that both the front-facing customer and the merchant are protected.
PCI compliance is when a merchant or payment gateway sets their payment environment up in a way that meets the Payment Card Industry Data Security Standard (PCI DSS). The PCI DSS standard was created by the Payment Card Industry Security Standards Council to increase security of cardholder data and to reduce fraud.
Types of Digital Payments
Credit and debit cards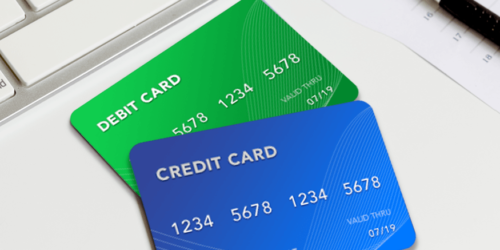 Cards are among the most widely used payment methods and come with various features and benefits such as security of payments, convenience, etc. The main advantage of debit/credit or prepaid banking cards is that they can be used to make other types of digital payments. For example, customers can store card information in digital payment apps or mobile wallets to make a cashless payment. Some of the most reputed and well-known card payment systems are Visa, and MasterCard, among others. Banking cards can be used for online purchases, in digital payment apps, PoS machines, online transactions, etc.
Wallets, mobile wallets and P2P payments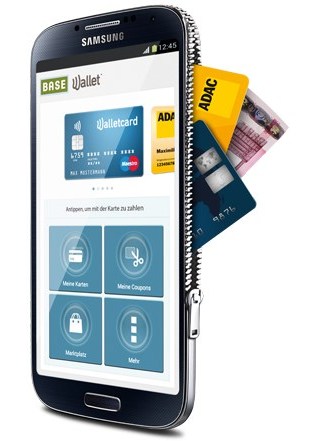 A mobile wallet is a type of virtual wallet service that can be used by downloading an app. The digital or mobile wallet stores bank account or debit/credit card information or bank account information in an encoded format to allow secure payments. One can also add money to a mobile wallet and use the same to make payments and purchase goods and services. This eliminated the need to use credit/debit cards or remember the CVV or 4-digit pin. Many banks in the country have launched e-wallet services and apart from banks, there are also many private players. The various services offered by mobile wallets include sending and receiving money, making payments to merchants, online purchases, etc. Some mobile wallets may charge a certain transaction fee for the services offered.
The e-wallets ecosystem is continuously expanding worldwide, especially Alipay and WeChat Pay, who have initially started with a remarkable footprint in China. Mobile payments dominate more than half of the global supermarket transactions, with mobile payments being made mostly via Apple Pay, Google Pay, and Samsung Pay globally. Markus Bergthaler of MRC confirms not only the high adoption of mobile payments, but also the fusion of smartphones and payment that suggests after all, the technological evolution.
Online Banking ePayments
Internet Banking: Internet banking refers to the process of carrying out banking transactions online. These may include many services such as transferring funds, opening a new fixed or recurring deposit, closing an account, etc. Internet banking is also referred to as e-banking or virtual banking. Internet banking is usually used to make online fund transfers via NEFT, RTGS or IMPS. Banks offer customers all types of banking services through their website and a customer can log into his/her account by using a username and password. Unlike visiting a physical bank, there are to time restrictions for internet banking services and they can be availed at any time and on all 365 days in a year. There is a wide scope for internet banking services.
Mobile Banking: Mobile banking is referred to the process of carrying out financial transactions/banking transactions through a smartphone. The scope of mobile banking is only expanding with the introduction of many mobile wallets, digital payment apps and other services like the UPI. Many banks have their own apps and customers can download the same to carry out banking transactions at the click of a button. Mobile banking is a wide term used for the extensive range or umbrella of services that can be availed under this.
Online banking payments have become very popular within the European market, with a great focus on customer experience, Luke Flomo, Trustly's head of commerce, endorses the online banking ePayments as a good option for both retailers and consumer, by explaining the way this method can eliminate cart abandonment, increase conversions, while unlocking the data potential for all involved parties.
The cryptocurrencies space is
a wellspring of novelty and controversial elements. On one side, crypto payments have gained a good reputation among consumers, however, on the other side, it has also been subjected to many regulatory discussions. Today, cryptocurrencies are somewhere in the middle of convenience and compliance, taking big steps into becoming a trusted currency for all parties involved.
To further promote the convenient use of cryptocurrencies, PumaPay has created a solution that enable businesses to accept cryptopayments without worrying about volatility and liquidity, these two things being sometimes a trust issue among users. Tapping into blockchain technology gave PumaPay the opportunity to create a flexible environment for both businesses and consumers that make crypto transactions.
POS / POVs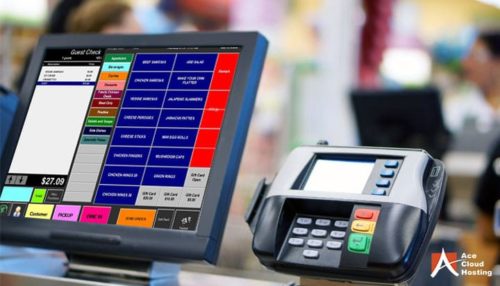 PoS terminals: Traditionally, PoS terminals referred to those that were installed at all stores where purchases were made by customers using credit/debit cards. It is usually a hand held device that reads banking cards. However, with digitization the scope of PoS is expanding and this service is also available on mobile platforms and through internet browsers. There are different types of PoS terminals such as Physical PoS, Mobile PoS and Virtual PoS. Physical PoS terminals are the ones that are kept at shops and stores. On the other hand, mobile PoS terminals work through a tablet or smartphone. This is advantageous for small time business owners as they do not have to invest in expensive electronic registers. Virtual PoS systems use web-based applications to process payments.
The personalisation of payment methods for customers is one of the key aspects considered by PSPs and merchants at present, given the competitive environment. The right tool in this process is none other than machine learning. With a large amount of transactional data collected through various Big Data technologies and cloud solution, there is a lot of opportunity in optimising the customer journey. The customized experience is an act of improvement, also an impulse provided by a significant volume of demanding customers.
Benefits of Digital Payments
Faster, easier, more convenient: Perhaps, one of the biggest advantages of cashless payments is that it speeds up the payment process and there is no need to fill in lengthy information. There is no need to stand in a line to withdraw money from an ATM or carry cards in the wallet. Also, with the move to digital, banking services will be available to customers on a 24/7 basis and on all days of a year, including bank holidays. Many services like digital wallets, UPI, etc, work on this basis.
Economical and less transaction fee: There are many payment apps and mobile wallets that do not charge any kind of service fee or processing fee for the service provided. The UPI interface is one such example, where services can be utilized by the customer free of cost. Various digital payments systems are bringing down costs.
Waivers, discounts and cashbacks: There are many rewards and discounts offered to customers using digital payment apps and mobile wallets. There are attractive cash back offers given by many digital payment banks. This comes as boon to customers and also acts a motivational factor to go cashless.
Digital record of transactions: One of the other benefits of going digital is that all transaction records can be maintained. Customers can track each and every transaction that is made, no matter how small the transaction amount this.
One stop solution for paying bills: Many digital wallets and payment apps have become a convenient platform for paying utility bills. Be it mobile phone bills, internet or electricity bills, all such utility bills can be paid through a single app without any hassle.
Helps keep black money under control: Digital transactions will help the government keep a track of things and it will help eliminate the circulation of black money and counterfeit notes in the long run. Apart from this, this may also give a boost to the economy as the cost of minting currency also goes down.
Digital payments are slowly gaining popularity in India and there are many apps that are being launched in this sector. It has become a hassle-free and secure way to make payments.
Comments (1 Comment)