Lets begin with a small quiz- Guess Who 
Here is a list of pictures, all you need to do is identify each one of them and score yourself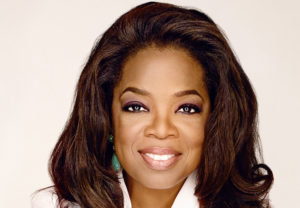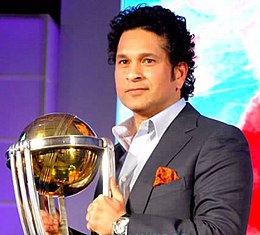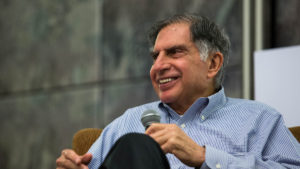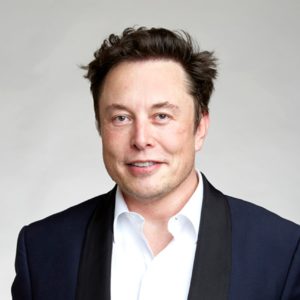 Answers:
Row 1:  Kim Kardashian, Jay Shetty,
Row 2:  Oprah Winfrey, Sachin Tendulkar,
Row 3:  Ratan Tata, Elon Musk
I am sure most of you scored 6 on 6
So do you know what is common amongst them and how do you recognize each one of them?
This phenomenon is known as

'Personal Branding'
In this Story, let me tell you about the most trending prodigy name "Personal Branding" – What it means, its impacts, strategies, golden rules, tips and effective examples"
Personal Branding:
Definition: Personal Branding is the conscious and intentional effort to create and influence public perception of an individual by positioning them as an authority in their industry, elevating their credibility, and differentiating themselves from the competition, to ultimately advance their career, increase their circle of influence, and have a larger impact.
The process of personal branding involves finding your uniqueness, building a reputation on the things you want to be known for, and then allowing yourself to be known for them. Ultimately, the goal is to create something that conveys a message and that can be monetized
In other words,
Personal branding is a consistent ongoing practice where an individual or a group of people market themselves and their career, creating a new Brand. It's a process of developing and maintaining a reputation and impression.
'A Success in the form of self-packaging'
It is the unique combination of skills, experience, and personality that you want your followers to see. It is the telling of your story, and the impression people gain from your online reputation.
Let us see some interesting stuff
Kardashian sisters 'Social Media Influencers'
How the Kardashian-Jenner's changed the world forever in the 2010: 
Personal Branding Strategy, Golden Rules (tips), the Roadmap and Tools of 'Personal Branding'
Personal branding is what separates you from the rest of the people trying to make it in your field. Building a personal brand allows you to become a standout figure that people know, like, and trust.
Creating a personal brand can be a daunting, mythical task. And one of the easiest ways to get lost in the process is to not know where to start.
In both our look-at-me cultural shift and evolving market trends, it's both helpful and necessary to stand out when creating your brand. A personal brand is for (almost) everyone.
Follow these Golden Rules below to become the go-to expert in your space and create an engaging, unique, and inviting Personal Brand.
1. Start By Finding Your Niche
There's a saying about SEO traffic that highlights something most people miss.
"You can't create search demand. You can only harvest it."
That means you can't force people to search for a specific keyword. They either already do or they're searching for something else. Your job in SEO is to recognize that and work on getting as much traffic you can from words that are already popular on their own.
Personal branding is similar, believe it or not.
The niche selection process is really important! You don't want to spend all your time and energy linking your brand to a niche that's not growing.
The only way to create a personal brand is by becoming the go-to, recognized authority on a specific topic.
2. Have a focus
" Decide what your key message is and stick to it," says Cooper Harris, founder and CEO of Klickly. Keeping your message focused for your target demographic will make it that much easier to both create content around your personal brand and have others define you. The message and content should consistent to one niche topic to become memorable within a targeted community.  The narrower and more focused your brand is, the easier it is for people to remember who you are.
3. Be genuine
To have an original personal brand—and that is to be genuine and authentic.
Be genuine. It will make it much easier to manage your personal brand on a daily basis. Your personal brand should be an easy daily filter that you create content and reach out to your audience with.
4. Inject Personality Into Your Personal Brand
This step is about what you personally bring to the table. It's your point of view or your "tone" that will help differentiate you from everyone else who talks about the same topics as you.
Make sure you choose a tone that is authentic to you and port
5. Create Your Brand Identity
The design should be impeccable. Have custom sites, beautiful photography, and even their logos are easily identifiable.
According to one academic study, 94% of the time someone's first impression is based on design, and it only takes 50 milliseconds for that split-second decision to get made.
Consistent design helps them become recognizable no matter where they decide to post or interact online, from their websites to media sites like Entrepreneur.com or even Facebook and Twitter.
Professional design is often what separates the 'real' experts from everyone else.
Start small with a logo to establish that working relationship with a designer you like, because they're going to be worth their weight in gold when it comes time to redesign your website.
6. Tell a story
No one wants to hear you shout about your brand into the social media void, so create a story around your brand that your audience can engage with. One of the best ways to tell that story is through written content or video.
7. Be consistent
Being consistent is very similar to having a narrow focus—it's much easier to get recognized for one topic if you consistently create content and brand voice around it.
8. Carve Out a Content and Social Strategy
Content marketing "costs 62% less than traditional marketing and generates about three times as many leads." That stat says about all there is to say!
Your content strategy should also extend to your social media channels. But keep in mind you shouldn't necessarily be on every single social platform.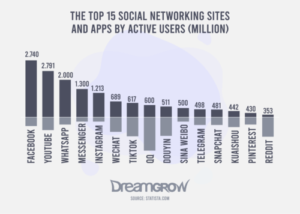 For example, here are the biggest social sites right now based on audience size.
Your own product or service plays a key role, too. For example, a wedding planner might not gain much traction on Twitter. However, if said wedding planner switches their focus to an image-focused social platform, like Pinterest or Instagram, they're in business!
9. Guest Blog to Promote Your Brand
If you spend all of your time initially only putting out good content on your own site, you're unfortunately going to be wasting your time. Instead, you should almost spend more time trying to get on other sites first.
Focus on sites that already have the traffic and audience numbers you're targeting. For example, becoming a regular on a huge site like Forbes suddenly gives you a presence in the industry.
Now you can leverage that traffic to drive people back to your own site when they start looking for more information about you
10. Seek Mentors
There's no such thing as a "self-made" successful person. They had to have help from someone, somewhere, at some time in their life.
Similarly, becoming a recognized expert in a field can be incredibly challenging at first.
You'll eventually need other big-name players in the industry to recognize you as an expert, which will boost your brand to help you reach the top of your chosen niche.
Personal Branding Strategy:
A personal branding strategy is a plan to take your reputation and career from relative obscurity to high visibility. It describes where you stand today and what level of visibility you want to achieve in the future. Then it lays out in detail the tactics, tools and skills you will need to attain your goal, including the daily content calendar that will guide your daily journey. A carefully planned strategy takes the uncertainty out of your quest for Visible Expertise so that you can concentrate on carrying it out.
A modern personal branding strategy is strongly rooted in content marketing. In fact, most of the skills and tools described in this roadmap are components of content marketing — but as they apply to building your personal brand
Personal Branding Roadmap
Now it's time to bring everything together into a coherent plan of action.
The key is to break down your personal branding strategy into manageable chunks.
Phase I: Your Strategy
Step 1: Determine where you are today
Step 2: Identify your specialized area of expertise.
Step 3: Define your audience
Step 4: Find your angle.
Step 5: Decide which tools you will use
Step 6: Assess your skills.
Step 7: Determine who is going to help you.
Phase II: Setting Up Your Infrastructure
Step 8: Create your media kit.
 Step 9: Enhance your bio/build your website.
Step 10. Get set to blog.
 Step 11. Set up your conversion tools.
 Step 12. Set up your social media profiles
Step 13. Select and prepare your email platform
Phase III: Develop Your Skills
Step 14. Set aside time each day to work on new skills
Phase IV: Launch Time!
Read over your plan one more time. Then start implementing it. It will be slow going at first, but it's important to get the ropes and ladders in place before you set out. You've got a strategy, now put it into play!
Why Is Creating A Personal Brand Important?
Your Ideal People Start To Find You
When you consistently tell your story and share snippets of your personality with your audience across social media, you will notice more people actively engaging, following, and sharing your content.
The more personality you can add to your business, the easier it will get to find your tribe. Over time you will build this community of like-minded people who value your skills and sees you as an expert in your industry.
You will notice that people will either love you or hate you, and that's okay!
One of the biggest reasons for creating a personal brand is to warm up this powerful group of people who are waiting to take action on anything you have to offer. Once you find your ideal followers, that's when you can really start making a profit and reaching your goals.
The Topmost known Personal Brand's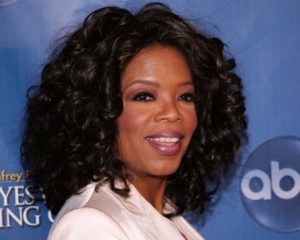 Oprah Winfrey:
When someone mentions the name "Oprah" in a conversation, you don't need to ask for her surname to know who they mean, or wonder who she might be — she is recognized globally by just her first name.
Oprah Winfrey is an American television personality, entrepreneur, actress, global media leader and philanthropist. Nicknamed "Queen of All Media", the business mogul has become one of the most well-recognized figures in the world with unparalleled influence.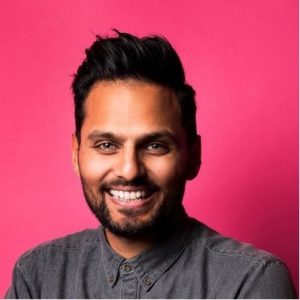 Jay Shetty - Meet the Former Monk  | Website: https://jayshetty.me/my-story/
Who is now an award winning host, storyteller and viral content creator. Since launching his video channel in 2016, Jay's viral wisdom videos have garnered over 4 billion views  and gained over 20 million followers globally. This makes him one of the most viewed people on the internet internationally. Jay was named in Forbes 30 under 30.
Sachin Tendulkar: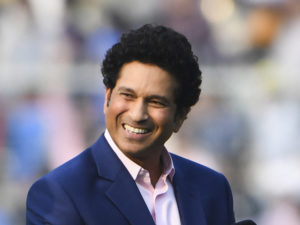 The fact that he is called the God of Cricket speaks volumes of Sachin's strong personal brand. He is not only
 respected for his talent in cricket but also his optimistic personality. He is also a very resilient guy who has overcome many adversities.
Sachin is a man of focus. He utilizes his practical skills, strength, strong reflexes and good health to work either practically or artistically. He gets along with people well. And he has this natural talent to pool up economic resources. He has other talents than just being a batsman. Most importantly, he doesn't shy away from showcasing those talents. All in all, he is a great personal branding example.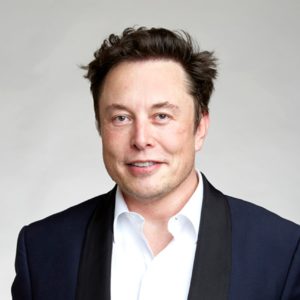 Elon Musk:
Who doesn't know Elon Musk? Even if you are not a technology geek, it's hard to not notice the brand that is Mr. Musk. I mean, not everyone donates $1 million to plant trees for the climate change drive, Right?
But his money is not the thing that makes him a successful brand. Instead, it is his drive to continuously search for new technologies and to continue to move forward. Some people even criticize him for spending lots of money on publicity stunts and near to no return. Like, his statement of shooting a Tesla into space. Some people love him, some hate him, but it is an undeniable fact that Elon Musk has worked hard on creating his personal brand.
Ratan Tata: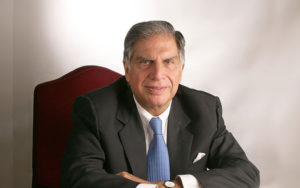 Ratan Tata is one of the most successful businessmen in India. But, if you pay close attention, he also has a very strong personal brand. He is a man of conviction, hard work and is also a visionary. His dream of every Indian family owning a car won countless hearts.
Imagine being so successful yet so humble. Mr. Tata is known for his humility. His action of donating Rs. 500 Cr. to support the nation against the recent crisis is truly commendable. He is even called as the real 'Kohinoor of India' on social media recently. I can't help but give his example for strong personal branding.
Good Reads:
https://influencermarketinghub.com/what-is-personal-branding/
https://neilpatel.com/blog/personal-branding/
Final Thoughts and emerging Trends
Becoming the go-to, recognized expert in your industry isn't an overnight proposition. It's going to take a lot of hard work and effort to reach the top, but it's also one of the highest ROI activities you can pursue.
Not at first, of course. You have to invest the time, money, and work to slowly break through in your industry.
You're going to have to look the part, put out content at an intense pace, and constantly meet new people. Finding a mentor can help you to avoid many of the same mistakes that have plagued the people before you.
Your personal brand helps you stand out from everybody else. Personal branding gives you the opportunity to show current and potential clients your skillset and strengths.
The key to building a successful brand and becoming truly influential is to consistently show up and be so great at selling your story that people have to do business with you. When you do that, it will be a game-changer for your brand.
Ultimately, becoming a recognized authority in your niche is definitely doable as long as you put in the work.
What's your best personal branding tip to break through a crowded space??
The Future of Personal Branding: 5 Predictions
Source: https://www.brazen.com/blog/archive/social-media/predictions-on-the-future-of-personal-branding
Each trend will have a dramatic impact on your life moving forward and the sooner you build your brand, and take advantage of new technologies, the more prepared you will be for a successful future!
1. LinkedIn will replace resumes and job boards
2. Your personal and professional lives will converge
3. The recruitment process will have a mandatory online presence background check
4. Online influence will be a determining factor of whether you get a job
5. Relevancy will become our greatest challenge
Additional Read:
2021 PERSONAL BRANDING TRENDS – THE YEAR OF VIRTUAL CONNECTION
https://www.brandsonbrands.com/2021-trends/
Source: https://hingemarketing.com/blog/story/personal-branding-strategy-a-roadmap-for-professionals-experts-and-executives
The 5 E's of Personal Branding - 
https://www.thehindubusinessline.com/catalyst/the-5-es-of-personal-branding/article29726762.ece
Comments (0 Comments)