INTRODUCTION
The definition of a smart city would continue to evolve over the years. However, it is known that with the influence of communication and information technologies, smart cities have enhanced services, sustainability, economic growth, and citizen well-being. With smart city technologies, cities can become more efficient and operative.
In recent years, there has been a growth in investments in smart technologies. Both the government and private sectors are eyeing implementing the technology to create smart cities. The rise in federal subsidy and growing partnerships between city governments and private companies is fueling the adoption of smart technologies.
This technology has been extensively adopted to increase public safety from monitoring areas of high crime rates to enhancing emergency preparedness with sensors and many more. According to a report published by Allied Market Research, the global smart cities market is expected to garner $2.40 billion by 2025. The rise in initiatives taken by the government to generate smart cities, mounting urbanization, and a surge in need for a better quality of lifestyle is the major factor that would increase the investments for market growth.
Smart cities with connected technology offer innumerable benefits such as effective data-driven decision making, expansion of digital services, and a decrease in environmental footprint. A smart city is also a safer city, especially in terms of criminal activities. Not only to offer convenient services, but smart technologies have also come out to be an advantage amid the global pandemic. To be more precise, Covid-19 has accelerated the adoption of smart technologies.
Inevitably, Covid-19 has immensely impacted various industries. However, smart city technologies have been playing a foremost role in the battle against the COVID-19 pandemic. From the-video consultation services to effective online surveillance, the smart city infrastructure is providing beneficial assets. Social distancing has offered a new life under lockdown with online job interviews on video conferencing apps, virtual house gatherings, live movie streaming, and many more. Not only in terms of mobile applications, but also technology adoption in the form of drones for offering contactless deliveries and police patrolling has become a norm. Here are some of the instances of how smart technologies are aiding the cities, during the pandemic.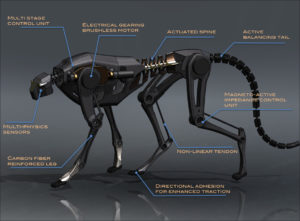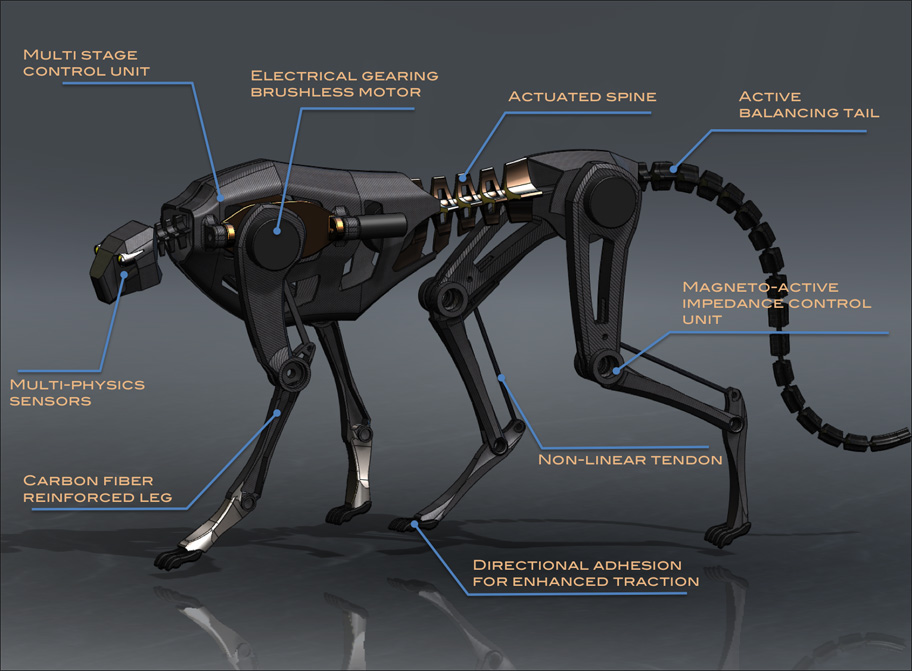 A robotic dog to promote social distancing in public places-
In south-east Asia, in Singapore, smart nation resources have been used to curb the impacts of COVID 19. A robotic dog named spot has been used to help to promote safe distancing in the parks and gardens. Spot has in-built safety sensors to detect objects and people in its pathway and it is being controlled remotely. Moreover, the four-legged robot has been tested at the Changi Exhibition Centre community isolation facility to distribute vital items including medicines to patients.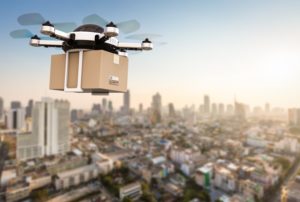 Drones have become a convenient resource for surveillance and delivering purposes-
Other than this, drones have been another aspect to prevent the impacts, during the pandemic. In several regions, drones have been used for surveillance purposes. The street surveillance authorities have also broadcasted the messages and information regarding lockdowns and social distancing. Also, e-commerce and food delivery services have used drones to deliver essential products in hospitals and homes to promote contactless deliveries.
Data analytics based dashboards to provide Covid-19 War Rooms-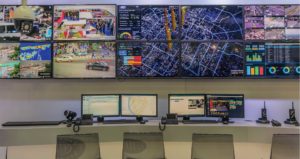 Smart cities in India including Pune, Bengaluru, Surat, and Tumakuru are using data analytics-based dashboards developed by data experts to work with their Integrated Command and Control Centers (ICCCs), also known as Covid-19 war rooms. The ICCCS is using resources such as CCTV surveillance of public spaces, GPS tracking of healthcare workforces, and geographic information system (GIS) mapping of COVID-19 positive cases. Also, smart city technologies are aiding to provide virtual training to doctors and healthcare providers, tracking disinfectant services and ambulances, teleconsultation and telemedicine, and more. All these technologies are aiding to curb the spread of coronavirus.
The end of the pandemic is yet unpredictable. However, smart technologies including drones, the Internet of Things (IoT), and location technologies, are making it possible for the industries to survive through the pandemic. Furthermore, the mandatory precautionary measures and contactless ways are also assisting to combat Covid-19. Moreover, the adoption of smart city technologies is an anticipated increase during as well as post-pandemic. Also, the government initiatives for smart cities would lead the global market to grow significantly, in the near future.
Comments (0 Comments)