Definition: IT Support Services

An activity required for successful execution of a product or program or process is known as Support Service. When referenced within the Information Technology Industry, IT Support or Technical support services are commonly referred to the activity of providing help with Technology. The goal is to provide solutions to consumers when they face a problem with a product that they purchased. 
It is extremely important for any organization to have good support services to succeed in their business.
Technology Support Services can be simple or very complex depending on the Product or Services offered by the Organization. Many times consumer's question can be answered with simple support, complex queries involves critical or specialized support. Overall the Intention of the Support Center is to provide a solution to problem faced by the consumer in the use of the Intended Product or Solution.
Solutions offered can be over the phone or help through email or Live Support. Every help desk or support center is different, but you will find the information and support that you need. 
Benefits of Support Services
The better the quality of the support services higher will be the business growth.

The increase in customer satisfaction would lead to repeat purchase and will infuse brand loyalty. This will improve the company reputation.

Understanding the customer mindset and expectations will help the business develop products as per the customer's needs.

Good support services will help reduce the employee turnover with the profits being shared with the employees leading to higher satisfaction.

Support services can serve as a source of information that can be used for the evaluation of the product and services.
Types of IT Support Services
Technical support is being delivered using many different technologies. For e.g. questions can be answered using SMS, Telecalls, E-mail, Chat, Forums or Fax. Software issues can be resolved over the phone or using remote access. More complicated issues with hardware normally need to be dealt with the person. IT support tier and IT support levels are same.
Technical support is divided into levels or tiers, to serve the customer base. The number of levels and organization of tech support group is dependent on business need to serve and their ability. A multi-tiered support system is to deliver the best possible service in an efficient way. The success of the org structure is reliant on:
A normal IT support services structure orbits around a 3-tiered technical support system.
Level - 1 Support: It is also as service desk. It takes the preliminary call from users and they will creates ticket. They can do the elementary first fixes too.
Level - 2 Support: Level two is place ticket reaches if it is not resolved by 1st level. Here they have knowledge and good experience of various operating systems and hardware. They are able to suggest technical advice or provide remote support to L1. There are time constraints to help things. If 2nd level is incapable to get it resolved within defined time, it will be sent to 3rd level.
Level - 3 Support: Level three is finally where the ticket is resolved. The techs at L3 will also have experience and knowledge. L3 also have full rights to user hardware and server side. Server side support begins at level three. A L3 techie looks into basic initial checks and repairs to servers and other infrastructure.
Level - 4 Support: There is also level 4. This team will have PRECISE knowledge over all applications and processes. They are sometimes known as application or development support.
Service Methodology
Tier I or Level 1, is the first support level accountable for basic issues. It is also known as first-line support, level 1 support, support line 1 and others to denote basic support function. The job of a Tier 1 support is to gather the customer's data and to determine the issue. This is done by examining the symptoms and finding out the fundamental problem. 
Tier II or Level 2, is in-detail technical support level. It costs more as the technicians are experienced and well-informed on a particular product. It is also known as administrative level support, level 2 support and many other titles. These titles signify advanced methodological troubleshooting and investigation methods. 
Technicians in this level are accountable for assisting L1 personnel to resolve any technical problem. They examine raised issues by confirming the rationality of the problem. They also look for known solutions related to these complex issues. However, it is vital to a support executive to understand the accomplished tasks by the L1 technician before beginning the troubleshooting progression.
The L2 technician needs to know how long the L1 technician has been occupied with the particular problem of a customer. This is a main component in fulfilling both the business and customer needs. This permits the specialist to rank the troubleshooting tasks and properly manage the allocated time.
Tier III or Level 3, is the uppermost level of support in a technical support model accountable for resolving the most difficult problems. It is also known as back-end support, level 3 support, high-end support and many other titles. The title denotes expert level support for troubleshooting. These technicians are specialists in their areas and are accountable for assisting both L1 and L2 personnel. They are also responsible for research and development of resolutions to unknown issues. L3 specialists have the same duty as Tier II specialists in understanding the work order. They also assess the period already consumed with the customer to prioritize the work. They ensure that time is utilized sufficiently.
Staffing needs
L1 - Junior level technical executives - Trained to resolve known glitches and service requests by ensuring the steps in scripts.

L2- Support technicians - They have good knowledge of the product. Not necessarily the engineers or computer programmer who designed and developed the product.

L3- The specialists - They are mostly the highly skilled specialists. They include the developers, architects, or engineers who formed the product.
Does a L0 exist?
Tier 0 or self-help exists as FAQs or Wiki which allows users to access the information and resolve issues on their own. Users don't have to contact a Service Desk or Helpdesk for solution. Automated and type of self-service resolutions that users may access on their own without the help of the Help Desk. These may include password resets, Websites for requesting support, and knowledge base search. 
What after L3? 
A fourth level represents an escalation point, while not generally used. Escalation point is outside the organization. Level 4, is generally a software or hardware merchant. Within a enterprise incident management system, it is vital to track incidents when incidents are being taken care by a vendor.
IT Support Services - Top 10 Future Trends
In recent years, the field of technology support has evolved rapidly to catch up with disruptive services technologies. In the meantime, technology innovation has led to fundamental changes in how support services are delivered. We highlight the following five technology trends expected to drive the evolution of the technology support services industry, and to shape new paradigms of support services, in the next three to five years.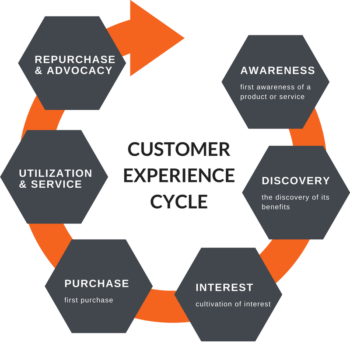 Customer Demands Across Speed, Quality and Cost
Customer experience (CX) is the number one business and marketing strategy for many business-to-consumer (B2C) companies right now. Thanks to consumerism, employees bringing their personal-life, consumer-world, experiences and expectations into the workplace and with the aforementioned B2C advancements, employee expectations of all internal service providers, including IT, are rising at a rapid rate. Your IT department needs to continuously raise its game to meet these.
IT and Business Change Capabilities
With a constant need for speed and flexibility. Businesses can no longer afford to wait for IT to keep up – if they ever could! In order to stay relevant, IT organizations need to embrace:
Change management best practices, including change models for low-risk, pre-approved changes

The benefits of automation (and then AI)

The concepts of DevOps, the required people change, and the related technologies that will ultimately help with the desired better business outcomes.
Reducing IT Wastage
Through the lens of the Lean Six Sigma methodology & Operational Excellence, it's vital for IT Support Operations to look at internal process efficiency and the opportunities to reduce waste. It is a key way of not only reducing costs and rework, but also for speeding up delivery and improving end-user experiences.
Enterprise Service Management Adoption

The power of enterprise service management – the use of ITSM best practices and technology in other business functions such as HR and facilities. This extension of ITSM best practice and technology (to other business functions) will help the rest of the business to run as efficiently as possible, while also making sure that employees are suitably equipped to best support both internal and external customers.
Chatbots have been under the spotlight and have seen some success in the consumer space. It has yet to deliver the promise in the domain of customer support in enterprise environments. With new breakthroughs like AI-powered conversation platforms, addressing critical challenges in natural language understanding, context resolution, and knowledge graph-guided question answering, we will be able to create more sophisticated virtual agents that possess deep knowledge about supported products. We now are able to provide end users with a new way of interacting with support services beyond the help desk. This will also allow a support organization to scale to new product domains, without having to scale its workforce proportionally.

Tech support is about expertise and knowledge sharing. With AR/VR technologies reaching a greater level of maturity, we expect to see these technologies used more in tech support scenarios, especially for hardware support. For example, a remote expert can visually guide a field agent who uses a mobile device or AR glasses to fix a problem, a novice agent could be trained on complex procedures in a VR-based, game-like setting, and a customer could be guided to a specific AR-enabled procedure to fix a problem himself after interacting with a virtual agent. The creation and curation of AR/VR capabilities will further scale support expertise beyond geographical, time, and even organizational boundaries. This technology trend can also foster a wider ecosystem of knowledge sharing, in which a problem can be solved by someone who can provide expertise and time, and gets rewarded for offering those as a service.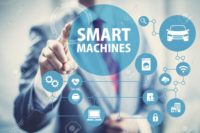 The devices being supported are increasingly embedded with sensors and monitoring capabilities to gather information about themselves and about the environment surrounding them. Leveraging sensor and monitoring data, technology support engineers will reply more heavily on predictive analytics, and proactively conduct maintenance, repair, or replacement tasks. For example, future intelligent ATM machines can be equipped with sensors that not only collect system data and logs, but also monitor cash levels, user access, temperature, noise, etc. Using predictive analytics, anomaly or other support-critical events can be detected before problems arise, allowing support engineers to prevent problems from happening.  Realizing such an intelligent support paradigm involves collecting and processing data in real time, and performing support actions intelligently. To facilitate intelligent support, the industry will push for more standardization of data format, data collection platforms, as well as APIs for providing such data and analytics as service.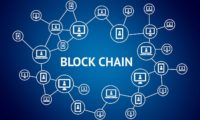 Technology support involves many canonical applications of blockchain, such as parts and logistics, supply chain, transaction and billing, etc. Blockchain offers a shared, distributed, and decentralized ledger that serves as a foundation for trusted collaboration among multiple parties throughout the tech support processes. As industry practitioners gain more experience with the technology, the next wave of innovations will be focusing on standardizing blockchain solutions that can be seamlessly integrated with organizations' IT systems to jointly drive the tech support ecosystem.
Cloud provides the ubiquitous computing, storage and network infrastructure much needed in the future tech support paradigm. The AI and conversational platforms have been born and developed on the cloud; the content generated by AR/VR support applications will be stored, managed, and delivered through the cloud; the platform for supporting intelligent devices will be built on the cloud, leveraging big data and machine learning technologies. Cloud-based, managed blockchain networks (such as the IBM Blockchain Platform) will underpin the various blockchain solutions emerging in the tech support domain. The main advantage of cloud – its scalability – is key to solving the scalability problem in tech support as well.
In today's digital age where cloud and AI are driving the way technology is designed, managed, and delivered, the traditional "break-fix" support models are no longer practical. Technology support services professionals at IBM are working hard to transform their own practices to align with ongoing hardware and software innovations, mindful of the fact that without a modern approach and support structure in place, support services would fail to keep up with the evolution of technologies. At the current pace of innovation, the technology trends described above will play a vital role in accelerating the transformation of technology support services into the future.
Digital Transformation or Re-imagine Technology Usage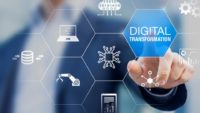 We are currently seeing an unprecedented speed and volume of change in the IT landscape. Technology is advancing at such a rapid rate that it would be easy for IT departments to feel that understanding new technology innovations, and the business opportunities they bring, is an endless task. Unfortunately, it is. And not to do so is opening your company up to the risk of falling behind competitors that are already benefiting from such new technologies.
Importantly, this "digital transformation" doesn't only apply to the use of new technology, it also applies to new use cases for existing technologies as the IT department does whatever it can to:
Help create new products, services and revenue streams based on technology and data

Improve customer engagement – again using technology and data

Improve back office operations to support the first two bullets.
Comments (34 Comments)