Manufacturing is a classification wherein an industry makes products from raw materials by the use of manual labour or machinery and that is usually carried out systematically with a division of labour. Manufacturing also denotes the fabrication or assembly of components into finished products on a fairly large scale.

Among the most important manufacturing industries are those that produce aircraft, automobiles, chemicals, clothing, computers, consumer electronics, electrical equipment, furniture, heavy machinery, refined petroleum products, ships, steel, and tools.
Understanding the Manufacturing Process
Manufacturing as a process is basically a complex activity, this involves a blend of a broad number of disciplines and expertise and a wide range of machinery, tools, and equipment with numerous levels of automation, such as computers, robots, and other equipment. Manufacturing pursuits must be receptive to several needs and developments.
These primarily involves man, equipment, material, methods, revenue and other infrastructure conveniences being placed properly for maximum shop or plant layouts and other support solutions effectively regulated or positioned in the field or industry 
Types of Manufacturing Processes
Following are the 4 types of manufacturing processes
Machining
Tools used for machining are immobile power-driven units used to form or shape solid materials, specifically metals. The forming is done by removing extra materials from a work-piece. Machine tools make up the foundation of advanced industry and are utilized either indirectly or directly in the manufacturing of tool parts.
They are categorized under three main categories:
Traditional Chip-making tools.
Presses.
Modern machine tools.
Traditional chip-making tools form the work-piece by trimming away the unwanted part accessible as chips. Presses implement a several shaping processes, which includes shearing, pressing, or elongating. Non-traditional machine tools implement light, electric powered, chemical, and sonic power; superheated gas; and high-energy compound beams to form the exotic supplies and materials that have been created to meet the requirements of modern technology.
Joining
Every joining approach has particular design needs, while certain joint needs may propose a particular joining approach. Design for assembly, and fastener selection apply their own specifications.
Bolting is a standard fastening method, for instance, but welding may cut down the weight of assemblies. Naturally, joints intended for the two approaches would differ tremendously.
However, all joint patterns must consider features such as load factors, assembly effectiveness, operating surroundings, overhaul and upkeep, and the materials chosen.
Welding is generally a cost-effective approach to fabricate. It doesn't require overlapping materials, and so it removes excess weight brought on by other fastening methods. Fasteners don't have to be purchased and stored in stock. Welding also can minimize costs related to extra parts, for example angles mounted between parts.
Forming
Metal forming is the approach of creating the metallic components by deforming the metal but not by removing, cutting, shredding or breaking any part. Bending, spinning, drawing, and stretching are a few important metal forming process in manufacturing. The metal press such as die and punching tools are implemented for this manufacturing process.
Types of metal forming process
Rolling

Drop forging

Press forging

Upset forging

Extrusion

Wire drawing

Sheet metal operations
Advantages of forming process
They are inherently tough and have a good strength

Optimum utilization of raw material

Thin sections can be produced without reducing strength

It is possible to achieve close dimensional accuracy

It has high production rates
Disadvantages of forming process
It is a costly process

It is only economical when parts formed on a large scale
Casting

Casting is a manufacturing process in which a solid is dissolved into a liquid, heated to appropriate temperature (sometimes processed to change its chemical formula), and is then added into a mold or cavity. Thus, in just one step, complex or simple shapes can be crafted from any kind of metal that has the capability to be melted. The end product can have practically any arrangement the designer wants.
Furthermore, the reluctance to working challenges can be improved, directional attributes can be managed, and a pleasing look can be developed. 
Types of casting processes
Sand casting

Shell mould casting

Precision investment casting

Plaster mould casting

Permanent mould casting

Die casting

Centrifugal casting
Advantages of casting process
Tooling required for casting process is relatively cheap and in expensive

Cost of final product is low compared to other processes

Almost any metal can be used in this method

Any component even with a complex shape can be cast

There is no limit on the size of component
Disadvantages of casting process
It is not possible to achieve close dimensional accuracy hence further machining is required

Components manufactured by this process have a rough surface finish

Long and thin sections are not possible for cast components
Fabrication process
It is a secondary manufacturing process. In fabrication process we join two or more metal or non metal parts together. Fabrication is done with the help of heat and (or) pressure.
Types of fabrication process
Gas welding

Electric arc welding

Electric resistance welding

Thermal welding

Cold welding

Thermit welding

Cold welding

Brazing

Soldering
Advantages of fabrication process
It can be performed ether manually or by automation

It can be performed even at construction site

It provides leak proof joints

It can be performed remotely in hazardous environment using robots

It has reasonable cost
Disadvantages of fabrication process
Base material can be deformed due to heat produced

Skilled operator is required to do welding or other fabrication

Impossible to dismantle parts without destruction
Material Removal
This is a secondary manufacturing process. Generally dimensions of the products obtained by casting processes are not perfect so we have to remove extra metal from the casting with the help of material removal processes.
Material removal processes are also used to make holes and other complex shapes which are difficult to make with the help of other manufacturing processes.
Types of material removal processes
Turning

Drilling

Shaping and planning

Milling

Grinding

Broaching

Sawing
Advantages of material removal process
Almost any material can be machined

It is possible to achieve close denominational accuracy

Parts manufactured by material removal process have good surface finish
Disadvantages of material removal process
This is a costly process

Production rate is low compared to casting or forging

It is not possible to machine thin sections and projections

There is wastage of material in this process
Top 10 Future Trends in Manufacturing
1. Additive Manufacturing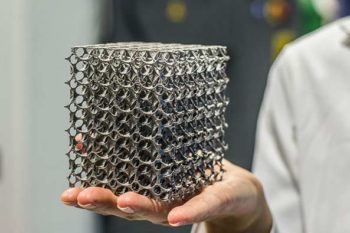 Advancements in additive manufacturing can help companies reduce energy costs, limit waste, and boost production. Plus, these technologies are becoming increasingly affordable, according to California Manufacturing Manufacturing Technology Consulting (CMTC), the MEP Center in California.
Manufacturers will benefit from faster, less expensive production as a result of 3D printing. It makes rapid prototyping, which is a highly cost-effective way for product designers to test and troubleshoot their products, possible. In addition, it enables manufacturers to produce items on demand instead of having to manufacture and warehouse them.
The expensive and time-consuming process of tooling for manufacturers is already being transformed by 3D printing. Historically the production of molds, jigs, and fixtures used in the mass production of heavy equipment took months, was very expensive and typically involved utilizing tooling companies headquartered overseas. 3D printing makes it possible for tooling to be cost-effectively completed on-site, in days and has already been embraced by the automotive and aerospace manufacturing industries.
2. Collaborative

Robots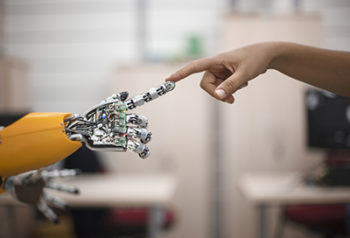 In terms of the more advanced industrial trends predicted for 2019, these include the greater use of robots. Here robots are set to become more sophisticated, in terms of the machines becoming smaller, smarter, and more closely integrated with human tasks. Robots are set to grow across advanced economies. This will have an impact on employment. According to one review, robots are expected to create 15 million new jobs in the U.S. over the next 10 years, as a direct result of automation and artificial intelligence. However, 25 million jobs could be lost.
The Robotics Industries Association (RIA) defines collaborative robots, also known as "cobots," as robots specifically designed to work side-by-side with humans within a defined collaborative workspace. Along with additive manufacturing, cobot technology can be a formidable ally for manufacturers trying to compete with more extensive operations. The RIA predicts cobot sales will reach $34 billion by 2026 as more and more manufacturers take advantage of this technology.
In anticipation of this growing demand, researchers at the NIST Robotics Test Facility are conducting ongoing robotics research, including implementing safety standards and studying the intricacies surrounding humans working side-by-side with cobots. The NIST scientists are documenting both the safety and productivity potential of cobots for manufacturing tasks such as assembly, machine tending, quality inspections, and more.
3. The Exoskeleton Robots: Diversifying the Power Portfolio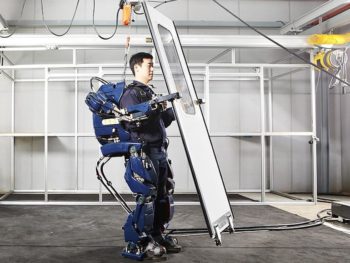 Part robot, part wearable, the industrial exoskeleton wholly represents the future of work. These range from passive, which basically support the body for repetitive motions, semi-passive that give a little extra boost, and active, or force-multipliers. 
Global Market Insights targets the entire industry
 to hold a 41.5% CAGR up to 2016, with the powered versions to have the sharpest increase in revenue. Makes sense as they are also the most expensive.
4. Smart Manufacturing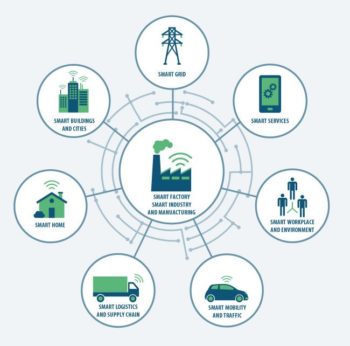 With machine learning and analytics now more readily available via CNC machines, manufacturers can use smart manufacturing to improve productivity and efficiency. In a recent MEP National Network article on the subject, "smart manufacturing" is defined as: "The practice of making information about manufacturing processes available when and where it is needed, in the form it is needed, so that smart decisions can be made about the course of critical business operations."
Technology on its own won't grow a business. The article suggests manufacturers should establish long-term and short-term goals for business growth, set margins to measure that growth, and only then determine what type of machines and technology they need to reach those goals.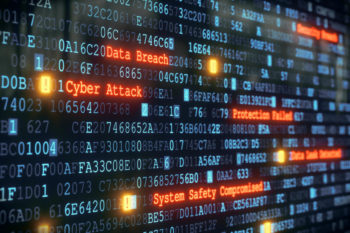 We are bound to see more of these as companies increasingly embrace the advantages that smart factories, industrial robots, and the many other components that make up IIoT-enabled environments and the Industry 4.0 era offer. Enterprises will need to mitigate risks more than ever. They will need an integrated approach to security that begins with a cybersecurity framework.
Any secure smart environment should have a sound foundation that uses next-generation intrusion detection and prevention, application whitelisting, integrity monitoring, virtual patching, advance sandboxing analysis, machine learning, behavior analysis, antimalware, risk detection, vulnerability assessment, next-generation firewall, anti-spear-phishing, spam protection, and data leakage technologies. Deploying a risk-reducing architecture and staying abreast of the latest in cybersecurity (threats and possible mitigation steps) by relying on trusted partners are also a must to protect all connected devices and environments on all fronts.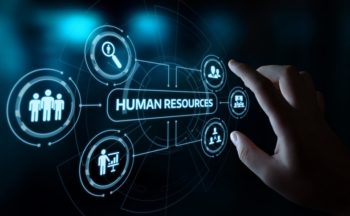 Technology advances offer numerous opportunities for the future of workforce development. Even now, employees who used to do repetitive assembly or inspection tasks are advancing their careers into higher-level positions that require problem-solving skills.
Meanwhile, manufacturers still need a large number of skilled workers to fill job openings. According to a recent study from Deloitte and The Manufacturing Institute, skilled production, digital talent, and operational management positions may be three times as difficult to fill in the next three years, with 2.4 million positions in manufacturing going unfilled between 2018 and 2028.
Manufacturing engineers also referred to as plant engineers or process engineers, will be in high demand in 2019 to perform cost benefit-analyses, solve production issues, and operate CAD software to design and produce products and systems. Digital twin engineers, who manage communication networks between the physical and digital worlds throughout the manufacturing value chain, are also expected to be in high demand, according to the Deloitte and The Manufacturing Institute study.
7. Industrial Wearables: Growing Your Fashion Sense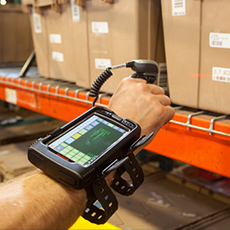 Industrial wearable segment to grow from $1.5 in 2017 to 2.6 billion in 2023, a 73% jump, and that may be a conservative estimate. From field service to assembly, the most effective workers of the next decade will be wearing an array of smartglasses, biometric sensors and other devices that connect them to not only work instructions or critical data, but to each other to create the IIoP (Industrial Internet of People). For example, a Microsoft HoloLens can dial up a remote expert for a repair job and Google Glass can record assembly procedure videos and then play them back for new trainees.
8. Augmented Reality: Easiest Way to New Efficiencies
Tell a 20-year-old to learn how equipment works by dropping giant paper manuals full of text in front of them and see if they come into work tomorrow. The next generation won't regress to the old ways, so you have to embrace the new, particularly by augmenting the workers' reality wherever possible. The hardware can be as low-tech as a smartphone or tablet or advanced as the HoloLens 2, but you should start identifying potential applications today.
AR shipments would grow at an astronomical 75% CAGR from 2017 to 2024 and it's not video games. It's because having more information about your task at hand simply makes you a better worker. Why do you think the Terminator had all those numbers and details running in its visual display?
9. Low-Code Platforms Rise Up
According to 2015 study by CDW, businesses using custom apps save on average 7.5 hours per employee, per 40-hour work week. This same study found even small companies use an average of three of these apps. Any new additions or changes would mean calling in a dev team or taxing an already busy IT team trying to integrate all the aforementioned tech trends into the system. The solution is to use a low-code software platform, which is kind of like the Mad Libs of coding world. Most of the work is done for you; you just need a fairly competent (i.e. not as expensive) programmer to quickly fill in the blanks to suit your needs.
10. Productivity Driven Data Analytics - Motivational Data
Dystopian tales such as 1984 always have those large screens where some stuffy cyborg schoolmarm barks orders to the oppressed proletariat to keep them on pace at work. Thankfully, we live in a capitalist society where the new giant screens installed on the factory floor are large digital dashboards displaying real-time production metrics—fed from machines and crunched by special software— to motivate workers. You don't even need to be a math wiz, as green equals good, and red bad. (If you're colorblind, you exist in a quantum state of being both really good and bad at your job.)
Comments (1 Comment)