An angel investor (also known as a business angel, informal investor, angel funder, private investor, or seed investor) is an individual who provides capital for a business start-up, usually in exchange for convertible debt or ownership equity. Angel investors usually give support to start-ups at the initial moments (where risks of the start-ups failing are relatively high) and when most investors are not prepared to back them. A small but increasing number of angel investors invest online through equity crowdfunding or organize themselves into angel groups or angel networks to share investment capital, as well as to provide advice to their portfolio companies. Over the last 50 years, the number of angel investors has greatly increased.
As a founder you want to look for well-connected investors. Great connections are some of the best value that you can ask for as a start-up. If you can get money and connections together that's a two-for-one not to be passed up. 
Trust and power with the best connections can take years and incredible investment to develop. Investors are guarded well, and for good reason. Yet, sometimes all it takes is the right connection for a start-up to go really huge, really fast. Take any of the panel on the reality TV show Shark Tank, put a product or service into their hands that they can promote through their channels, and it can be an overnight hit.  
It's the same concept as celebrity sponsorships. If the right celebrity is out there touting, advertising, and recommending your product to the right demographic, business can explode. Of course, most fledgling start-ups can't afford celebrity sponsorships like Nike or Adidas, at least not in a sustainable way. 
Raising capital from a connected investor flips this equation. You effectively get paid to get promoted. This isn't just about celebrity product placement or celebrity tweaks, it can mean incredibly powerful retail distribution channels, too. Very well connected investors can always open you the doors to follow on financing rounds, business developments deals, and potential acquisitions.
So, who are the leading angel investors startup entrepreneurs should be pitching right now? How do you connect with them?
Effective fundraising for startups isn't about how many people and firms you can blast your opportunity out to. It's about getting in front of the right investors, with a strong pitch deck. A recent DocSend survey shows successfully funded startups contacted an average of just 58 investors, made 40 meetings, and took just 12.5 weeks to close their funding round.
Top 50 Angel Investors by number of Investments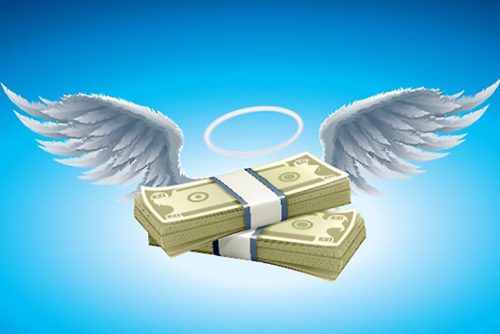 Below are the angels to pitch, with their social profiles to save you time finding them. Below are 50 angels ranked by number of investments made. 
Remember that for a powerful connection, recommendation is to find one of the portfolio companies of these investors and to ask the founder to make an introduction. That is the best type of introduction you can ever get as it includes the highest degree of social proof towards these investors.
Angel Investors By Exits
We all know that venture capital can be a tricky beast. Best exits and timelines are not always concrete when funding happens. Some of the biggest startups with multi-billion dollar valuations, have kept raising money in new rounds, without selling or going public. Those may prove to be some of the best investments in the long term. Yet, it is important for entrepreneurs to know which potential partners have had real success in exits.
Here are the five angel investors, in order of number of exits:
Ron Conway and Reid Hoffman also have an over 50% exit rate versus the number of investments they've made.
Check Sizes and Industries
Angel investors invest their own money, where the typical amount raised ranges from $150,000 to $2,000,000. Since angel investors are very often individuals that have held executive positions at large corporations, they can often provide fantastic advice and introductions to the entrepreneur, in addition to the funds.
A Harvard report provided information on how angel funded start-ups had a higher chance of survival. In fact, as seen on the names listed above many of them are successful serial entrepreneurs.
What angel investors look for is a great team with a good market that could potentially return 10 times their initial investment in a period of 5 years. The exits, or liquidity events, are for the most part via an initial public offering, secondary market transactions, or an acquisition.
According to the Halo Report, angel investors particularly like start-ups operating in the following industries: internet (37.4%), healthcare (23.5%), mobile and telecom (10.4%), energy and utilities (4.3%), electronics (4.3%), consumer products and services (3.5%), and other industries (16.5%).
Data collected by the Kauffman Foundation shows that the best estimate for angel investor returns is 2.5 times their investment even though the odds of a positive return are less than 50%, which is absolutely competitive with venture capital returns.
The dominating geographic area, in terms of number of angel investments, is Silicon Valley, however, Silicon Alley is catching up quickly.
Comments (2 Comments)