The term 'broadcast media' covers a wide range of different communication methods that include television, radio, podcasts, blogs, advertising, websites, online streaming and digital journalism.
Historically, broadcast media has been a public service, as with public radio which is funded by the government. In modern times, broadcast media can also be private and includes advertising.
Broadcast media provides valuable information that can inform and educate and includes public service announcements, daily news, weather forecasts, interviews, and documentaries. Broadcast media is also recreational and includes reality television, situation and sketch comedies, movies, sports and advertising.
Types of Broadcasting Media
Radio
Podcasts
Blogs
Online Streaming
Digital Journalism
TELEVISION BROADCASTING
Almost everyone in the Urban and Rural landscapes watch television. About 99 percent of homes have at least one television set, and, on average, the set stays on for slightly more than seven hours each day. Most viewers have favorite television programs, and they may even have favorite channels. What most viewers may not think about is how the channels and programs get to the set.
Television broadcasting is still the most prevalent form of television. For example, around 70 percent of U.S. homes. Broadcasters transmit the television programs that reach the largest audiences. Even though their share of the television audience has been decreasing since the 1980s, broadcasters still stand at the center of the television industry.
The Television Broadcasting System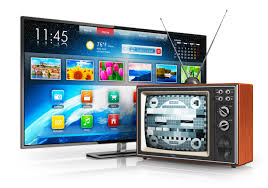 About fifteen hundred television stations make up the core of the television broadcasting system. Each is licensed by the Federal Communications Commission (FCC), a U.S. government agency, to operate in a particular area. The FCC gives out licenses to operate on frequencies in one of two bands of the electromagnetic spectrum: the very-high frequency (VHF) band and the ultrahigh frequency (UHF) band. VHF stations are more valuable than UHF stations because they have a greater geographical reach and thus can be seen and heard by more people.
It is quite possible for a television station to scramble its signal so that only members of the public who pay the broadcaster for a descrambler will be able to view it. This way of getting revenue is not how television broadcasting developed in the United States. Anyone who owns a television set and lives within range of a broadcast transmitter can receive its signals without charge. As a result, stations must make money through other means.
Most stations make money by selling time on their airwaves to advertisers; these broadcasters are called "commercial" stations. "Noncommercial" stations receive support in other ways, such as viewer donations as well as donations from private foundations, government agencies, and commercial firms in return for mentions at the start and end of programs.
More than 80 percent of the local stations link up with television networks for at least part of their broadcast day. A television network is an organization that distributes programs, typically by satellite and microwave relay, to all of its linked stations so that the programs can be broadcast at the same time. The American Broadcasting Company (ABC), the Columbia Broadcasting System (CBS), the National Broadcasting Company (NBC), and Fox are the broadcast networks that regularly reach the largest number of people. Known as the "big four," they are advertiser-sup-ported networks, as are three smaller networks, the Warner Brothers (WB) network, the United Paramount Network (UPN), and Paxnet. The Public Broadcasting Service (PBS) is the network for noncommercial stations.
RADIO BROADCASTING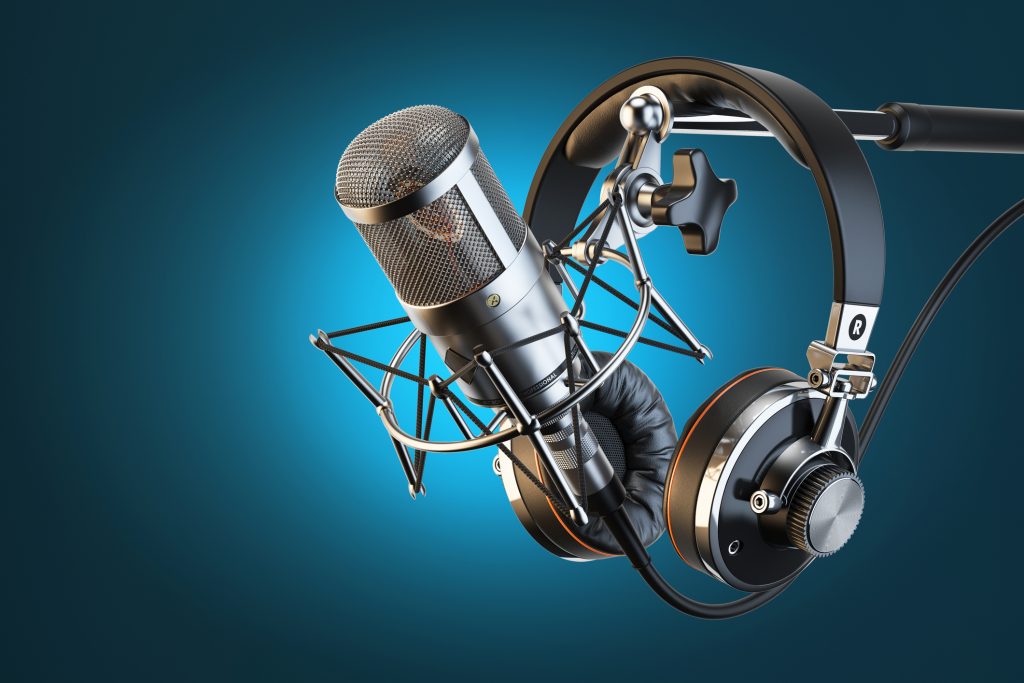 Radio broadcasting
 is transmission of audio (sound), sometimes with related metadata, by radio waves intended to reach a wide audience. In terrestrial radio broadcasting the radio waves are broadcast by a land-based radio station, while in satellite radio the radio waves are broadcast by a satellite in Earth orbit. To receive the content the listener must have a broadcast radio receiver (
radio
). Stations are often affiliated with a radio network which provides content in a common radio format, either in broadcast syndication or simulcast or both.
Radio stations broadcast with several different types of modulation: AM radio stations transmit in AM (amplitude modulation), FM radio stations transmit in FM (frequency modulation), which are older analog audio standards, while newer digital radio stations transmit in several digital audio standards: DAB (digital audio broadcasting), HD radio, DRM (Digital Radio Mondiale).
PODCAST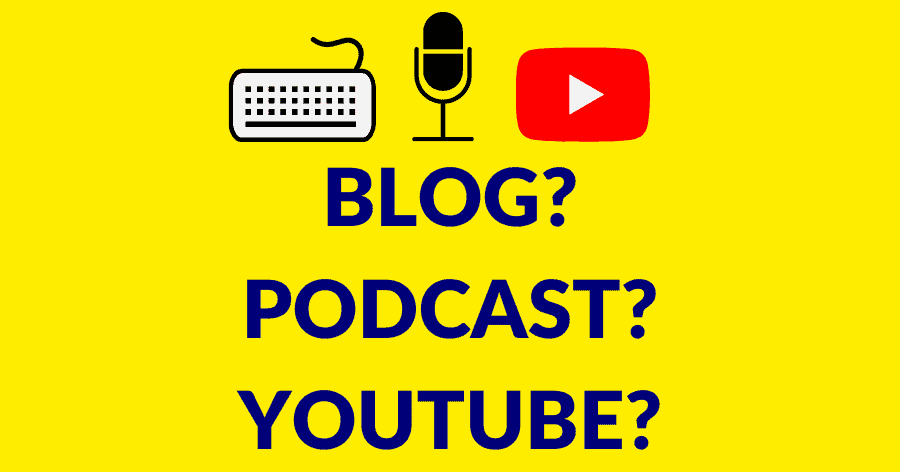 The term is derived from blending "iPod" and "broadcasting," although Apple no longer manufactures the iPod and most podcasts are not broadcast over the airwaves. Because alternative terms such as "mobile audio blogging" do not exactly roll off the tongue, "podcasting" remains in popular use. Podcasting can be traced to the popularity of blogging in the early 2000s. Bloggers wrote about niche topics, and some of them developed sizable followings. Podcasting is in some ways a natural extension of this form of direct communication with organically cultivated groups. It caught on with wider audiences in 2004 as broadband internet penetration increased rapidly and as more and more people owned iPods or iPhones capable of storing and playing back several episodes at a time. Expectations for podcasting as an industry rose and fell for about a decade until 2014... First, the Serial podcast demonstrated podcasting's ability to reach beyond niche audiences to become a truly national media phenomenon. Second, Apple created a separate iPhone app dedicated to downloading and listening to podcasts, which help boost the prominence of the entire field.
Podcast advertising will soon be a $500 million industry. Observations on what helps a podcast thrive can teach us the keys to success that we expect will translate to a variety of emerging digital media platforms.
BLOGGING
As technology continues to enhance, the use of blogging is very helpful broadcasting media. For example, blogging has no right or wrong answer, but it expresses different opinions and beliefs about various topics. Blogs can have a million different topics, and you can voice your opinion or ask questions. Other broadcast mediums are primarily controlled by the government. In contrast, blogs are something an individual chooses to view, read, and express themselves. Blogs show both sides of any topic whereas broadcast media is mostly one sided. Blogging is becoming more influential because it allows individuals to see different aspects of a topic instead of just one.
Advertisers are another set of key industry players. With the help of advertising agencies, advertisers pay for time between programs and segments of programs. In return, broadcasters allow advertisers to air commercials, which call attention to their products. A lot of money changes hands in this activity. In 1998, advertisers spent approximately $37 billion on television broadcast advertising.
Unlike cable or satellite television, viewers of broadcast television do not have to pay to receive the programming. As a result, there are few non-advertising revenue sources for television broadcasters. This situation suits local stations, because they are doing quite well with four sources of advertising money: their share of national network advertising, their sale of advertising time during their own programming (mostly local news), their sale of advertising time during programming that they purchase from nonnetwork sources (e.g., reruns of Seinfeld or new episodes of Oprah Winfrey), and their sale of local commercials during some pauses in network programming.
ONLINE STREAMING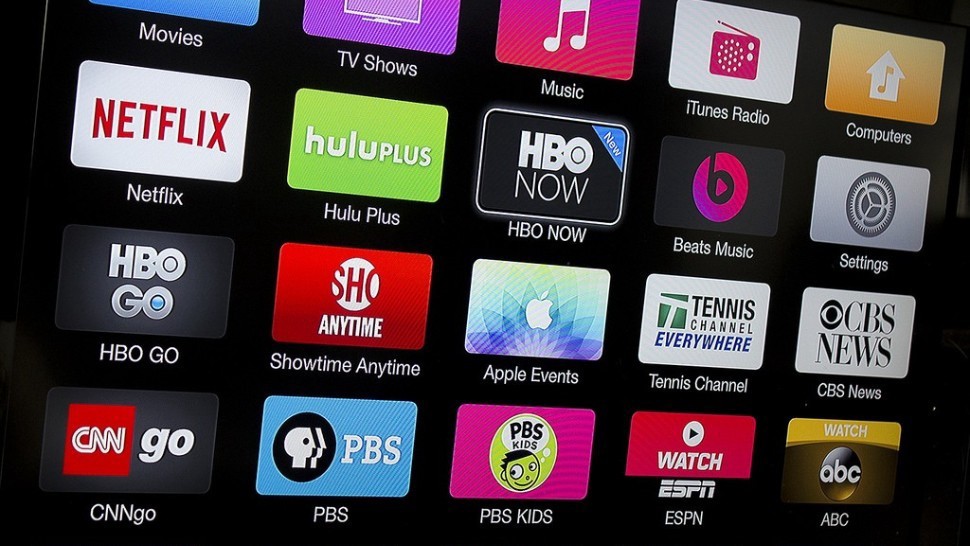 Streaming media is multimedia that is constantly received by and presented to an end user while being delivered by a provider over the Internet. The verb to stream refers to the process of delivering or obtaining media in a continuous manner from a particular source. Streaming refers to the delivery method of the medium, rather than the medium itself. Distinguishing delivery method from the media distributed applies specifically to telecommunications networks, as most of the traditional media delivery systems are either inherently streaming (e.g. radio, television) or inherently non-streaming (e.g. books, videotape, audio CDs). There are challenges with streaming content on the Internet. For example, users whose Internet connection lacks sufficient bandwidth may experience stops, lags, or slow buffering of the content. And users lacking compatible hardware or software systems may be unable to stream certain content. With the use of buffering content just a few seconds in advance, the quality can get much better.
Livestreaming is the delivery of Internet content in real-time much as live television broadcasts content over the airwaves via a television signal. Livestreaming requires a form of source media (e.g. a video camera, an audio interface, screen capture software), an encoder to digitize the content, a media publisher, and a content delivery network to distribute and deliver the content. Livestreaming does not need to be recorded at the origination point, although it frequently is.
Streaming is an alternative to file downloading, a process in which the end-user obtains the entire file for the content before watching or listening to it. Through streaming, an end-user can use their media player to start playing digital video or digital audio content before the entire file has been transmitted. The term "streaming media" can apply to media other than video and audio, such as live closed captioning, ticker tape, and real-time text, which are all considered "streaming text".
Nowadays streaming is most prevalent in many video on demand and streaming television services. Some popular streaming services include Netflix, Disney+, HBO Max, Hulu, Paramount+, Peacock, Prime Video, YouTube, and other sites which stream films and television shows; Apple Music, YouTube Music and Spotify, which stream music; and video game live streaming services such as Twitch.
BROADCAST JOURNALISM
Broadcast journalism is the reporting of news using various different kinds of broadcast media like the TV, internet and the radio along with various aspects of traditional print (newspapers, magazines etc.) journalism. Broadcast journalism is a rapidly expanding field.
The world of broadcast journalism is a fast-paced one with news stories being delivered across various broadcast channels almost immediately after they are generated. The entire process involves using traditional journalism skills like interviewing members of the public, gleaning the facts of a news story and then adapting the content for television, radio or the internet which involves writing segments for the TV or radio, anchoring and recording those segments and then editing them before the broadcast. Sometimes such segments are broadcast live from the locations where events are occurring.
FUTURE OF BROADCAST MEDIA
The global broadcasting market is expected to grow from $217.05 billion in 2020 to $234.22 billion in 2021 at a compound annual growth rate (CAGR) of 7.9%. The growth is mainly due to the companies rearranging their operations and recovering from the COVID-19 impact, which had earlier led to restrictive containment measures involving social distancing, remote working, and the closure of commercial activities that resulted in operational challenges. The market is expected to reach $296.22 billion in 2025 at a CAGR of 6%.
Asia Pacific was the largest region in the global television broadcasting market, accounting for 29% of the market in 2020. North America was the second largest region accounting for 29% of the global market. Eastern Europe was the smallest region in the global television broadcasting market.
Many studios are increasing their budgets for TV shows to produce high quality content. Since studios now have many platforms to generate revenues, studios are willing to invest on producing high quality content. For example, Netflix invested about £100million on the TV series The Crown. Thus, the demand for quality content and the availability of multiple a such as video on demand platforms such as Netflix, Hulu, mobile applications and web portals to generate revenues encouraged studios to produce TV shows with high budgets.
The countries covered in the global television broadcasting market are Argentina, Australia, Austria, Belgium, Brazil, Canada, Chile, China, Colombia, Czech Republic, Denmark, Egypt, Finland, France, Germany, Hong Kong, India, Indonesia, Ireland, Israel, Italy, Japan, Malaysia, Mexico, Netherlands, New Zealand, Nigeria, Norway, Peru, Philippines, Poland, Portugal, Romania, Russia, Saudi Arabia, Singapore, South Africa, South Korea, Spain, Sweden, Switzerland, Thailand, Turkey, UAE, UK, USA, Venezuela, Vietnam.
The regions covered in the global television broadcasting market are Asia-Pacific, Western Europe, Eastern Europe, North America, South America, Middle East, Africa.
The major players covered in the global television broadcasting market are Time Warner Inc, Walt Disney, Viacom Inc, CBS Corporation, NBC Universal Media LLC.
FUTURE OUTLOOK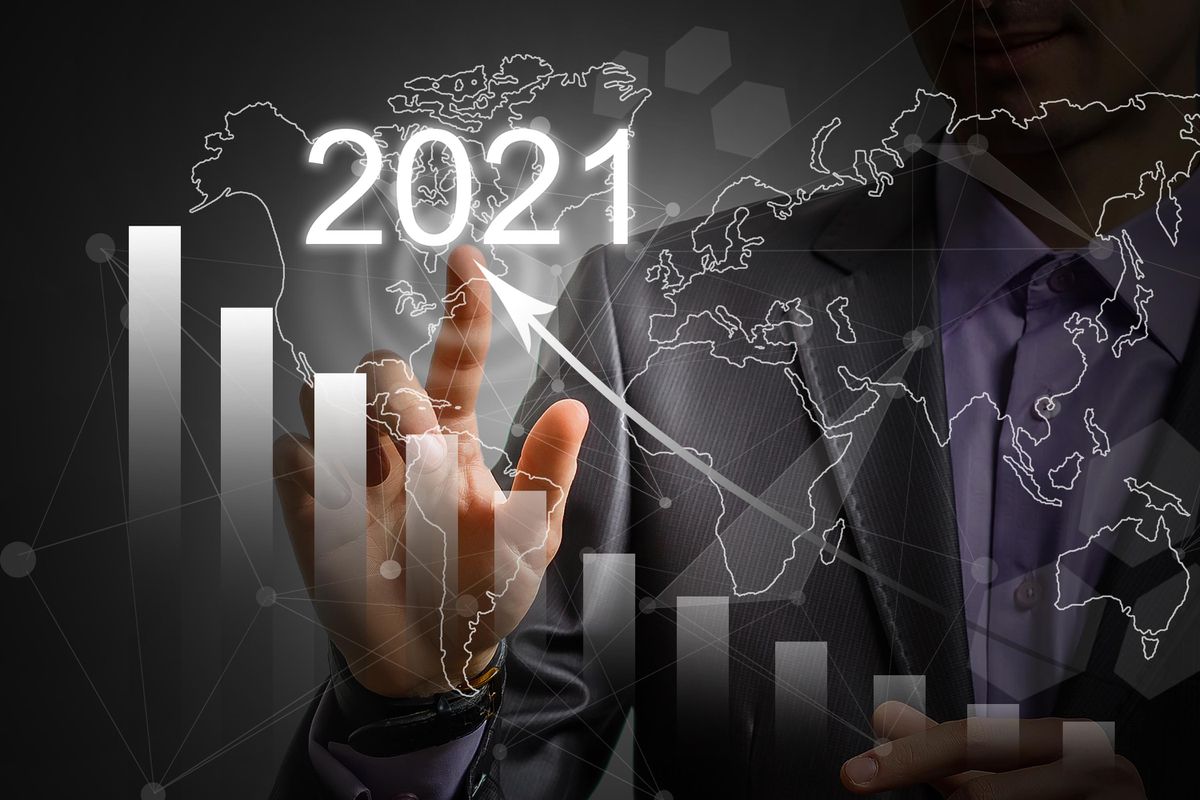 With the rapid audience shift from television to digital, staying relevant in broadcast media is challenging but necessary for long term viability. Broadcast television is not dead—but it is evolving rapidly and there is a need to transform to avoid becoming irrelevant. Transforming means shifting from serving a TV audience, to serving audiences no matter where they are. Essentially, going from a TV Broadcaster to an overall Broadcaster.
According to eMarketer, TV viewing time is declining faster than anticipated. In 2019, the TV viewing time per day will be 4 hours 10 minutes and in 2021 it will be 3 hours 37 minutes. 2019 has been a significant year for change, with many viewers making the leap towards digital. Younger generations are watching significantly more TV in online forms, such as mobile streaming apps, instead of on a physical television.
According to Nielsen, the majority of millennials get their news from both TV and digital sources. However, 36% get news only from digital sources, while only 8% get their news from TV alone. Failing to connect with audiences online could have negative consequences for broadcasters looking to expand their reach.
Broadcasters must adapt to these changes in order to stay relevant. Identifying the key changes and emerging trends in broadcasting will help those in the industry determine how to adjust their media strategies, what tactics will lead to success and how to better prepare for the future.
A look at influencers' perspectives on the future of broadcast
"Many TV stations are expanding their news coverage on OTT (over the top) delivery systems like AppleTV and Roku. This creates a big opportunity for local TV stations and broadcast meteorologists. Just as weather is the reason people still watch local news, it can be one of the reasons people consistently check a TV station's streaming app.
However, OTT news content must include something more than the standard webcast. Live storm coverage along with a library of relevant pre-produced videos can keep viewers engaged, even when the weather is quiet.
I am a big advocate for Max Reality. I believe it is the best story-telling tool available to broadcast meteorologists today. But it needs to be more than eye candy. Long form explainer scenes might not fit within the time constrained news broadcast, but they can be customized to play forever online."
"The broadcast media industry is changing at a rapid pace. With so much weather and news available to everyone at their fingertips, the focus will likely shift to the quality and timeliness of the information.
The most successful media outlets will be those who have the ability to deliver accurate, local and up to the minute updates. For instance, weather forecasts that are as much as a few hours old and for areas too broad will likely no longer be relevant.
New innovative ways to disseminate information, like CBSN, a 24 hour streaming news service, will become much more valuable. Improvements in weather technology and modeling will be vital in the pursuit of delivering the accurate, local information that people are now craving and expect."
"Making connections for and with users" - Justin Gehrts, KCRG
"A trend that will separate relevant broadcasters from fading ones as the business continues to quickly evolve: making connections for their users and making connections with their users.
Broadcasters are pumping out more content in both volume and variety, but some have more success than others at having it catch on. It's not that what the winners are producing is necessarily better than the others.
There are a dizzying number of dots to connect in this era of information overload. Broadcasters tend to be concerned with delivering the facts perfectly, but stop short of connecting the dots, leaving users wondering "so what?"
A growing number of broadcasters are distilling weather information into answering questions such as "how much will I have to run my air conditioner the next few days?" or "will the mosquitoes be bad this weekend?" or "how hard will it be to shovel my driveway in the morning?"
That shows an understanding of users' practical needs, which is where broadcasters must go to stay relevant in users' daily lives. Technology that facilitates that relationship between users and broadcasters/talent so that it can scale will be necessary in the coming months and years."
"I'll focus on two things having an impact now on broadcasting even if it flies under the radar for some.
My station in the Music City will be impacted by FCC repack that will affect millions of Americans. Over the air TV usage is up in our market as cord cutting continues. We're getting ready to educate viewers when we change our channel this fall. Our hope is that short term pain may open up a few areas where our current signal isn't as strong.
The other change happening now involves more broadcast networks getting into SVOD. Disney just joined CBS All-Access. NBC jumps in next year.
We've already seen the impact of DVRs and other platforms on local news ratings. It may be a few years before the full impact is known, but it opens new platforms for the viewer to personalize content. Viewers can watch my station live on All-Access, but those viewers aren't currently counted in the daily ratings reports."
Major convergence in technologies
There is a convergence in new technologies that will help Broadcasters transform:
Digital consumers want human curated content not automated content. TV Stations aren't going to hire more people to span both television and digital, so how do you serve both well with limited resources?    The answer has to be automation, which is in conflict with what users want; this means automated content can't look automated. How will that be achieved? By using AI. Watson is already being used on-air to perform closed captioning. We will take that to the next level with silent videos using Watson. The key difference is that we are training Watson to pull out the key concepts (not word for word like closed captioning) and layer the text back over the videos, making for a better digital viewing experience. The weather staff can focus on the important weather stories and AI layered automation can fill the rest of the gaps.
2. New delivery technology
The second major technology change that is coming is around delivery technologies. I see two major opportunities on this front. The first is ATSC 3.0 which will make for a more interactive television experience. The other technology is 5G wireless networks, which will allow for a much richer experience due to higher capacity data delivery.
3. Big data, even bigger compute cycles
Data with additional IoT data to help boost accuracy even more. More data will slow down the modeling but luckily companies are more computers with GPU compute cycles . Getting your information out there doesn't matter if it's not the most accurate information possible.
4. More powerful consumer smartphones
Lastly is a big shift that few are talking about, but it will have a meaningful difference for us in broadcast and specifically for rich weather content. The mobile devices themselves are getting better by leaps and bounds. The GPU compute cycle of a modern smartphone is close to the GPU power required to do real-time rendering. Our first real time rendering systems (Max) hit the market about 12 years ago and today's smartphone has almost the same amount of GPU compute.
Any one of the technology shifts I talked about represents big changes for us in broadcast, but what's even more powerful is the fact that these things are all converging at the same time. Big technology shifts in television used to come in increments of every 5-7 years. We are at the tipping point where these big changes will be layering in every 6-9 months."
Sources:
Broadcasting Future Trends:
https://www.ibm.com/weather/industries/broadcast-media/trends-that-will-change-broadcasting
Comments (0 Comments)