Fintech means the technology used in the financial sector including areas like insurance, investment, banking, and many more. Fintech app development, finance software development, building self-service portals, and online banking platforms are the latest fintech solutions that are now replacing traditional banking and face-to-face communications. So, people now can handle their financial actions online through an application in just a few taps.
Apart from easy accessibility, fintech makes financial services more secure. Fintech offers new ways to protect sensitive customer data and manage other financial services to fintech startups and other organizations. In this blog we aim to focus on all aspects of  custom software financial solutions and which areas are software financing options.
Firstly, let's start with market overview
Fintech Market Overview
As per Statista research, digital payments is the largest fintech market segment. In the year 2020, it generated  $4,406,431 million US dollars in transaction values which are predicted to be doubled by the year 2024.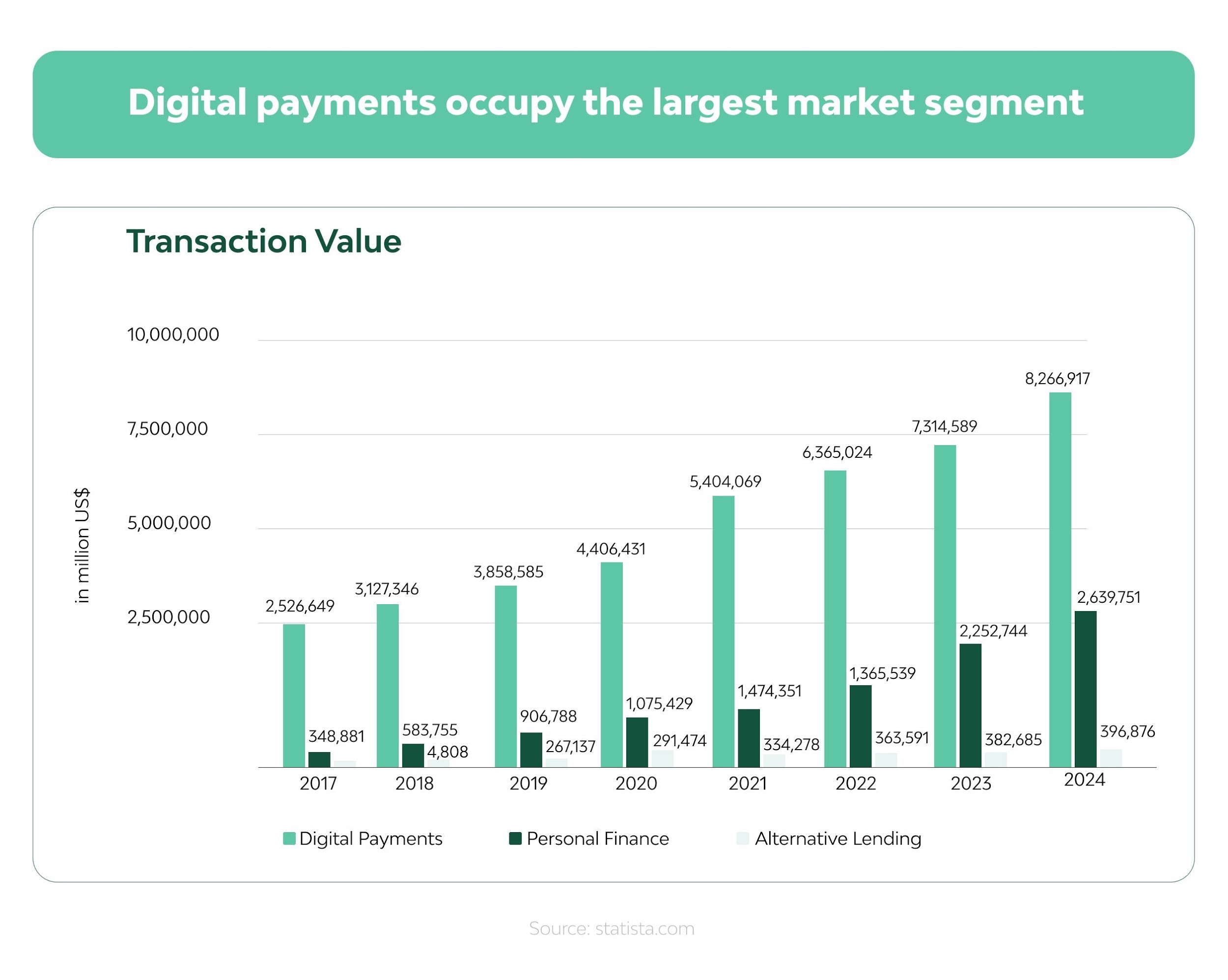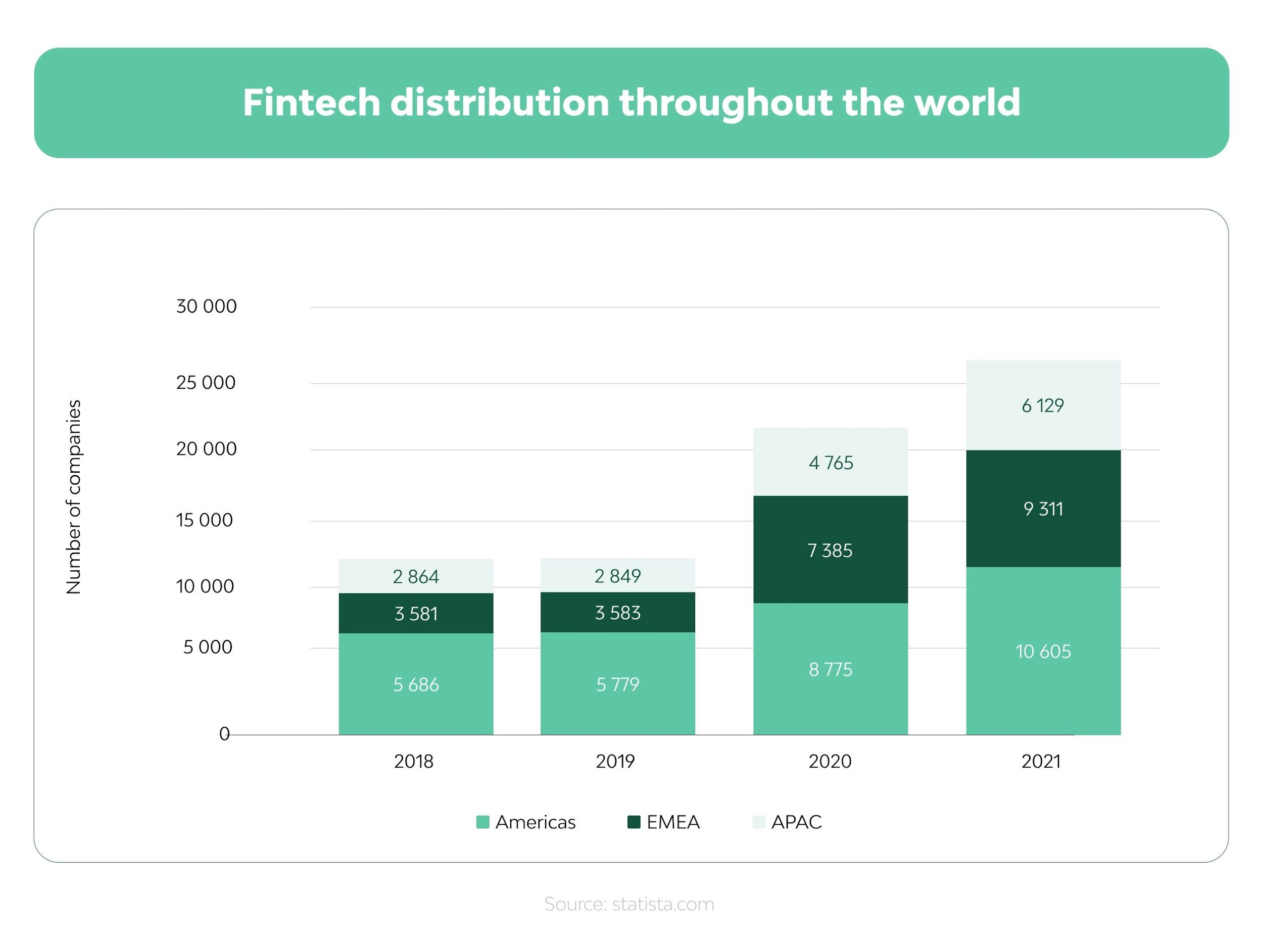 The advancements of fintech depend highly upon the adoption of the internet, the credibility of fintech companies, and trust in traditional financial services. While the investments in fintech depend upon the regional variables.
Top Brands in the Top 10 Emerging Technologies of the Financial Services Industry in 2021
The emerging trends that will help the fintech software development company and other organizations are as discussed below:
Now, financial companies can manage risks, detect frauds and identify data patterns with minimal human intervention possible. All thanks to AI-enabled high computing cognitive abilities. It also helps consumers to customize their services and products like performing budget analysis, obtaining consultation on savings and investments, and feel the best digital payment and mobile banking experiences.
Crunchbase is a cognitive finance group that offers AI-enabled finance strategies and solutions to the world's leading executives in banking, asset management, and private equity firms.
2. Conversational chatbots
With the advent of AI, chatbots have once again gained their charm to offer human-like experiences to web visitors and customers. Conversation chatbots are used for business-customer transactions. Such solutions are built to deliver humanized experiences to the customers. AI-powered chatbots can learn and grow from ongoing interactions and existing databases. They are used to answer customer queries and offer relevant suggestions.
PolyAI offers Ai-powered voice assistants to the banks so that they can offer superhuman experiences to their customers.
3. Blockchain
Blockchain is a cost-effective, decentralized, and verified way of transactions. This sharing economy can reduce dependency and support proper book-keeping. It underpins transparency and trust - the two most important pillars of financial services.
Robinhood is one of the innovative fintech companies that has developed a mobile app to allow users to invest in stocks, stock funds, options, and cryptocurrency with no fee.
Data analytics can be used by fintech companies to process business data and gain some actionable insights. This helps in the decision-making process, product development, risk management, fraud detection, and more. You can also analyze past projects, ongoing tasks, and get to peek into the future. Finance software companies can leverage data analytics to capture, control and regulate data to grow their business.
Teradata offers financial services with data-driven capabilities to enterprises and banks.
Cloud computing helps financial businesses with online banking, digital payments, insurance transactions, and more in a very seamless manner. It allows the customers to communicate and transact 24*7. Cloud computing is also used to enable instant access to customer data as well as providing on-demand computing resources. DigitalOcean offers cost-effective cloud solutions to developers enabling them to create finance software in less time and money.
6. Cybersecurity
Fintech companies have to deal with the financial and personal data of the customers. Hence, data is the most vulnerable asset in the industry. Kellton Tech offers security frameworks like OAuth2.0 (Open-standard Authorization) that are not only used to build robust APIs but also provide protection from third-party attacks.
With the advent of fintech apps, customers no longer have to visit bricks-and-mortar banks to complete their financial transactions. Fidor and Zelf are one of those digital bank ventures that are now replacing traditional banks because of their low fees, higher interest rates, and enhanced customer support.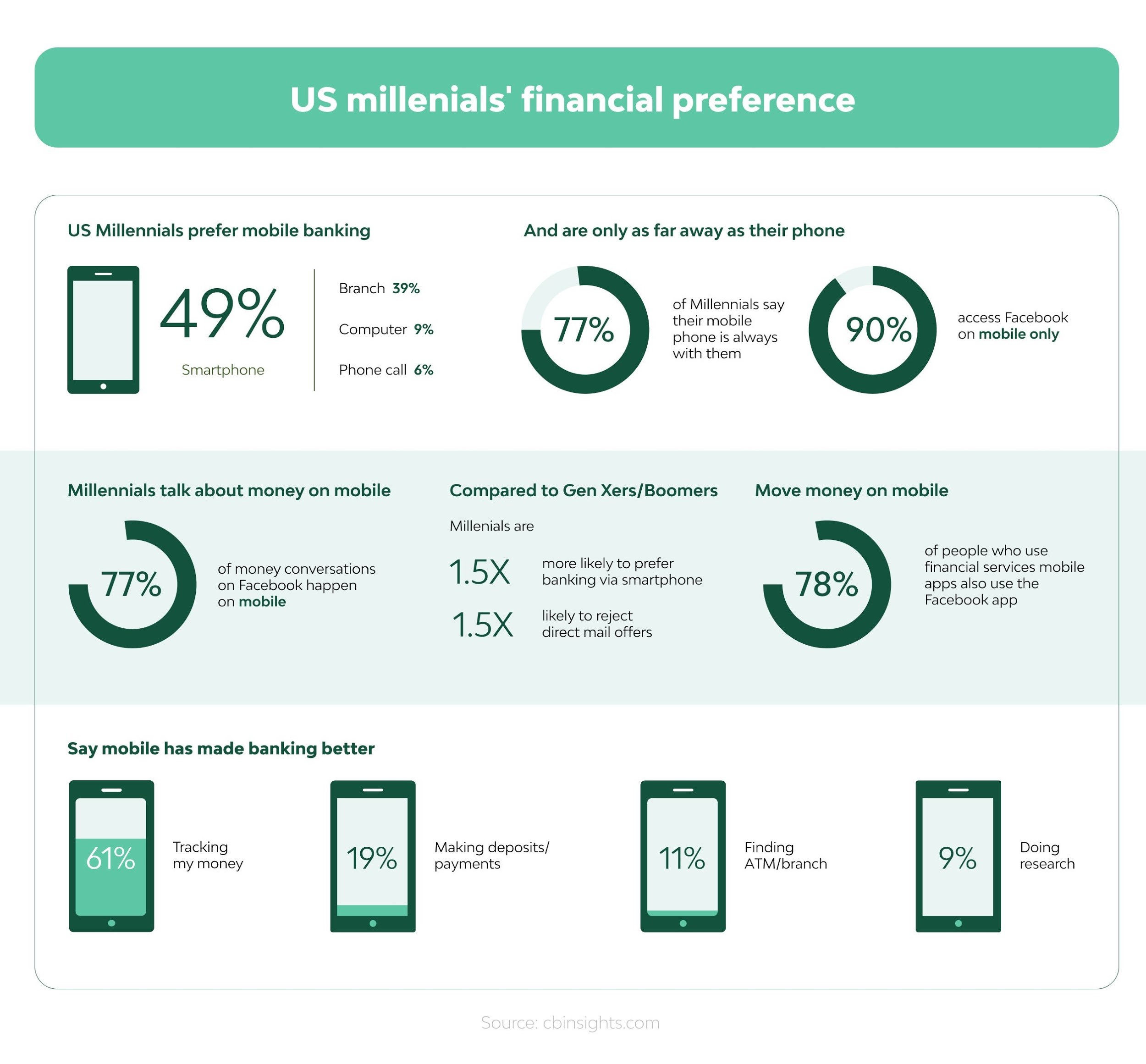 Though most of us believe that all new digital banks are now replacing traditional banks but the fintech startups who can't get their finance license are now collaborating with the banks to offer innovative solutions to the bank's client base.
High profits and high efficiency are the reasons why AI and robotics are chosen in particular by any business. The same is true regarding fintech companies. Apart from chatbots, banks and other financial institutions have now started using robotic machines too. For example, Mizuho Financial Group in Japan is considering cutting approximately 19000 jobs by 2026 to replace them with robotic machines and AI-enabled computers to keep up with the trends.
9. Banking-as-a-Service (BaaS)
Fintech startups use APIs to connect with bank's systems. New services are launched in the following manner:
A fintech startup pays a fee to access a BaaS platform.
A financial institution that provides BaaS services opens its API to the startup.
The startup uses the API to build new fintech apps.
This is a win-win situation. Here, banks get to update their systems whereas the fintech companies get to release their products without purchasing any infrastructure. Hence, if you are looking for any innovative fintech solutions, Consider the BaaS model. You can get around such opportunities from established banks like Starling Bank and BBVA as well as BaaS-focused fintech companies like Solaris Bank and Paypal.
10. Biometrics in fintech apps
After the launch of the iPhone 5 and iPhone X touch ID fingerprint and face ID biometrics verifications have become widely known. They are also used by banks and software vendors for advanced security and verification. Such authentication is very difficult to forge or mess with and therefore it provides customers complete control over their personal information and finances.
There are many ways for biometric security so some of them are compared below to get a clear idea about which one is more helpful. Next Biometrics offers fingerprint sensors and other instruments for biometric security of financial products.
(Source: Thales)
Conclusion
The fintech trends we discussed are helping financial services providers to provide better services, increase access to financial information, improved transparency, faster transactions, and strengthened identity authentication and security. These help in providing better support in the overall customer lifecycle.
The fintech revolution is spreading and picking up the pace. So, if you don't want to get left behind, listen to your customers and get them what they want. Look out for the industry trends and choose to invest in them.
About the Author: Joy Anderson 

The writer of this article is a Tech Enthusiast & likes to exchange knowledge
 on Financial Services Industry and its future evolution. 

Join Witanworld Today to follow Joy Anderson and know more about your interest areas.
Comments (5 Comments)