Media in a normal terms cover a wide variety of streams of communication — advertising, broadcasting and networking, news, print and publication, digital, recording, and motion pictures. Communication channels through which news, entertainment, education, data, or promotional messages are disseminated is referred to as Media.

Media is the plural of medium and can take a plural or singular verb, depending on the sense intended.
Types of Media
Modern media comes in many different formats, including print media (books, magazines, newspapers), television, movies, video games, music, cell phones, various kinds of software, and the Internet. Each type of media involves both content, and also a device or object through which that content is delivered.
Advertising by definition is the action of calling public attention to something, especially by paid announcements. Note that the definition uses the term 'action of' and doesn't specify that advertising is limited to print media, television, Internet, or any other specific medium. While it does place an emphasis on 'paid announcements,' it isn't a requirement. Finally, it only says that attention is called to something, not specifically good attention. Anyone that has turned on the TV during election season knows advertising can be negative.
Print Media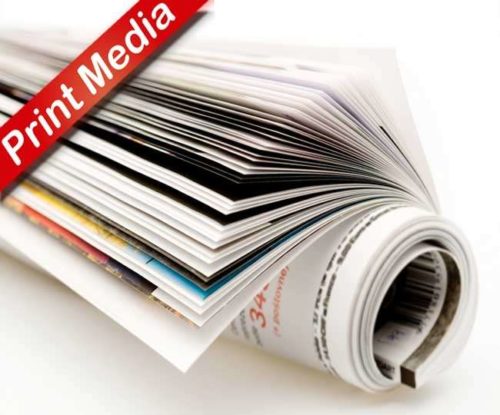 The term 'print media' is used to describe the traditional or "old-fashioned" print-based media that today's parents grew up with, including newspapers, magazines, books, and comics or graphic novels. Historically, only wealthy publishers had access to sophisticated type-setting technologies necessary to create printed material, but this has changed in recent years with the widespread accessibility of desktop publishing software and print-on-demand publication services such as Lulu.com (LINK). More recently, electronic book readers such as the Amazon Kindle which store hundreds of books on a single device and which allow readers to directly download books and newspapers have become popular.
Broadcasting Media - Television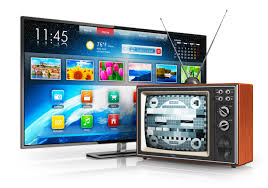 Television has been entertaining American families for over fifty years. In the beginning, there were few programs to pick from, but today, there are literally hundreds of general and specialty channels to choose from and thousands upon thousands of programs. Where it was once the case that programs had to be watched at the time they were broadcast on a television, this is no longer the case. Today, viewers can summon a movie or television episode whenever they want, through many cable or satellite services' pay-per-view or free on-demand services. They may also download or stream episodes from the Internet and watch them on their computers. Viewers may use DVR (digital video recorder) devices, such as a Tivo to record programs at one time and watch them at another time. Viewers with certain cell phones may even watch programs through their cell phones.
Visual Media - Movies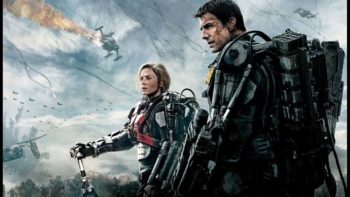 Movies (films) are the oldest form of motion picture technology capable of capturing lifelike video-style images. Originally, movies could only be consumed at a neighborhood movie theater, but these days movies are widely available for people to consume in their homes, on their computers, and even in through their telephones. Commercial movies are broadcast on television, and via cable and satellite services which may feature High Definition (HD) video resolution and sound, essentially allowing the movie theater experience to be replicated in a home theater environment. Commercial movies are also distributed on DVD and Blu-Ray disks, which can be rented from stores and through-the-mail services such as Netflix, and through downloadable computer files, which can be legally downloaded from movie rental services such as Amazon and iTunes or streamed through Netflix or on-demand cable services. Home movies produced by amateurs with inexpensive video cameras are now also widely available through video sharing websites such as YouTube.com and Vimeo.com.
Virtual Games
Available since the early 1980s, video games have only grown in popularity among youth. Today's games make use of advanced graphics and processors to enable three dimensional game play featuring highly realistic landscapes and physics simulations, and the ability to compete against other players through a network connection. Modern video games are immersive, exciting and increasingly interactive. Players feel like they really are in the situation because of the life-like graphics and sounds. Through video games, youth can extend their pretend play, as they become soldiers, aliens, race car drivers, street fighters, and football players.
Popular gaming consoles today include Nintendo Wii, Microsoft Xbox 360 and Sony Playstation III. There are also hand held consoles which enable mobile game play such as Nintendo's DS. As well, some video games can also be played on personal computers. Most video games use a hand-held device with buttons, joysticks, and other devices for manipulating the characters on the screen. However, the newer games systems use motion-detecting sensors, such as accelerometers which encourage players to move their entire body to complete game activities. For example, in Wii Tennis, a player swings his entire arm to have the player on the screen hit the tennis ball.
Games such as the recently popular World of Warcraft are played in a networked universe shared simultaneously by thousands of gamers at once. Players may be across the street from one another or across the globe using the the Internet to participate in a shared three-dimensional world in which each player can control one or more avatars, and chat using text or voice.
Internet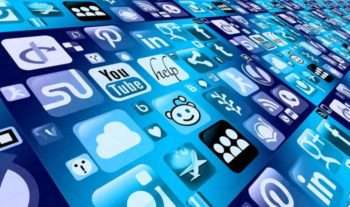 The Internet provides a capability so powerful and general that it can be used for almost any purpose that depends on information, and it is accessible by every individual who connects to one of its constituent networks. It supports human communication via electronic mail (e-mail), "chat rooms," newsgroups, and audio and video transmission and allows people to work collaboratively at many different locations. It supports access to digital information by many applications, including the 
World Wide Web
.
The Internet has proved to be a spawning ground for a growing number of "e-businesses" (including subsidiaries of traditional "brick-and-mortar" companies) that carry out most of their sales and services over the Internet. Many experts believe that the Internet will dramatically transform business as well as society in the Future.
Top 10 Future Trends in Media
Open Online Content and its Implications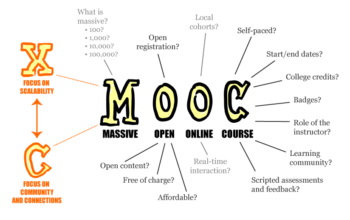 Massive Open Online Content (MOOC) is defined by Educause as a model for delivering learning content online to any person who wants to take a course, with no limit on attendance. It can be characterized by the following:
A revolutionary approach to education that veers away from the physical to the virtual

A kind of learning that happens online, breaking the norm of traditional schools or universities for higher education.

Utilizes information technologies like analytics to help instructors gauge their student's learning.

Emphasis on connectedness.
The Implications
By taking learning into virtual space, attendance is no longer a determining factor in one's education. This makes MOOC learning a popular alternative for those whose life situations make them unable to attend regular schools

Managing MOOC is relatively cheaper than running educational institutions. By taking out the experiences of Universities – which are passed down to students in exorbitant fees- MOOC addresses the high cost of education.

Analytic provides information about the learning process of students. Through the use of data collected through analytic, MOOC provides a means to improve learning.

Since it focuses on connectedness as part of the learning process, MOOC allows education to take place on a global scale. Connecting learners and instructors all over the world to one another to maximize education.
Split between Television vs. Internet
By 2019, audiences will spend almost the same amount of time watching television as they will browsing the internet. The average person will spend slightly over 2.6 hours a day browsing the internet and 2.7 hours a day watching television. Of that 2.6 hours online, 45 minutes is predicted to be spent watching online videos from a smartphone.
Television producers are already preparing. In the past few months, NBC News committed to a Snapchat series and the CEO of AT&T suggested that shows like Game of Thrones could be shortened for mobile devices.
So far, publishers and producers are focused on creating shorter shows that can be consumed between other smartphone activities, but organizations should consider other factors that could make watching and sharing online video more entertaining, for example, Twitter, Facebook Live, and Twitch have made live-streaming video engaging by allowing viewers to comment and react in real time.
IOT - Smart Speakers
We've all imagined what it would be like to have a robot butler. In 2020, we'll be one step closer to achieving that. It's estimated that by 2021 roughly 2 billion people will be using a digital assistant and 50% of all search queries will be conducted through voice search.
Digital assistants may not have the same capabilities as a robot butler, but they will be extraordinarily useful. Some, like Siri, are already useful on smartphones, but smart speakers like the Amazon Echo and Google Home are bringing digital assistants into the home. The market for such smart speakers is expected to expand in the next three to five years as more manufacturers produce similar devices.
Smart speakers are already popular with current owners, 65 percent of whom say they wouldn't want to go back to their life before smart speakers. Seventy percent of these owners say they are listening to more audio than they did before they owned a speaker, using it for news, weather, and music, among other tasks.
The smart speaker industry is preparing for even more capabilities. Amazon's Echo Dot " target="_blank" rel="noopener">commercials have illustrated the value of having a hands-free device, and brands like Campbell's have jumped on the hands-free trend by creating recipe skills that will read off steps and ingredients to the home chef.
Organizations and companies can prepare for widespread use of smart speakers by considering audio's unique use cases in the home, for example, BuzzFeed's Reporting to You program imagines the listener catching up on the latest news as they get ready in the morning. Stories last between two and four minutes, the time it might take to prepare coffee or eat your oatmeal. If you're looking for more inspiration, CNET has created a list of 35 of Alexa's most useful skills that span interests from travel to finance.
Smartphone Cameras
Our smartphone cameras will play a big role in media consumption, but not in the social sharing applications we've come to expect. Earlier this year, Google announced its Lens product, which will allows users to search for items by taking a photo. The feature hasn't been released, but the market for image search recognition is predicted to surpass $25 billion by 2019. Image search will be used to drive audiences to organizations' content or products, but expect social media to create further unique opportunities. Pinterest is already developing applications for recommending content.
Smartphone cameras will also open environments for sharing content through the use of augmented reality. Companies like Facebook, Apple, Microsoft, and Google have made big investments in the technology, and by 2020, AR is expected to reach $120 billion in sales.
Some are predicting that Apple's ARKit, a tool that helps developers create augmented reality applications for the iPhone and iPad, is opening the door for greater functionality. Developers have used the kit to create a measuring tape app, and IKEA has expressed interest in creating an app that would let audiences view furniture in their homes. Games like Pokemon Go also hint at what might be possible for organizations interested in experimenting with narrative and geolocation.
Organizations will have the opportunity to create more immersive experiences. This could be through overlaying information into the real world or through weaving storytelling elements into the audience's environment. Consider The New York Times' T-Brand Studio's Outthink Hidden app, which educated users about the women who worked at NASA during the 1950s through a virtual scavenger hunt that was based on a person's physical location.
Wearable technology is seen to be the up and coming technology of the future. Wearable technologies today are smart watches. These watches are worn as a typical wristwatch but do more than just tell time. Modern smart watches perform the same functions as smartphones. Smart watches as a wearable are developed for convenience, but its inability to function as an independent gadget puts it at a distinct disadvantage.
Another example is a Fitness tracker. It is derived from smart watches in form and physical design but serves health applications. Fitness trackers aim to promote health and wellness among its enthusiasts, unfortunately, issues in their accuracy have been raised in several reviews.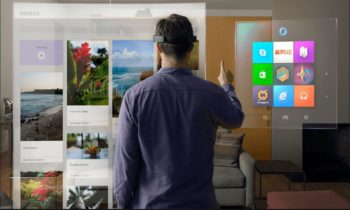 Virtual Reality (VR) wearable technology is gradually growing in popularity among enthusiast. Oculus, a high-end VR headsets intended for entertainment has been released to the public on March 28, 2016. This wearable technology takes users to computer generated worlds and let them experience it as if they were actually there. Oculus have so far received positive reviews among users. However, concerns were raised about VR technology's potential to cause a total disconnect from the physical world.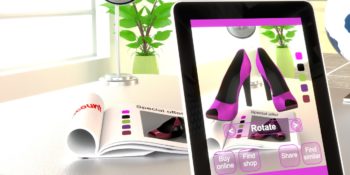 3D or three dimensional in its literal sense refers to anything that has width, height, and depth. The physical world is an example of a 3D environment. The concept of 3D environment is explored to mimic the physical world in media. Films are among the most common media offerings that incorporates 3D. 3D films make objects in their material appear solid to the audience through the illusion of perception. Earlier 3D motion pictures require audience to glasses with red and blue lenses.
According to How Stuff Work, these lenses force one eye to see the red part of the image and the other eye to see the blue or green part. 
Computer software with 3D design capabilities like 
Daz Studio
 allows graphic designers to create 3D art and environments. This new technology is steadily revolutionizing digital graphics in media.
Another notable development is 3D printing. This technology brings digital data and design to the physical world literally. The concept of 3D bio-printing or 2D printing, using human materials like tissue ad bones to create organs or body parts that can be theoretically translated to an actual human body aims to solve that.
Paperless Environment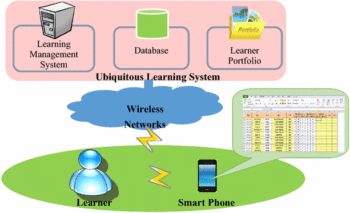 The paperless society is a society where communication is done electronically and all forms of printed communication have become obsolete. It is characterized by the shift from letters to e-mails, newspapers to news web pages, books to e-books, and so on.
Ubiquitous learning is common in the age of information. Since information in the digital age can be accessed by anyone, at any given time and place, ubiquitous or an ever-present type learning of learning is possible.
References:


Definition: https://www.businessdictionary.com/definition/media.html
Comments (2 Comments)